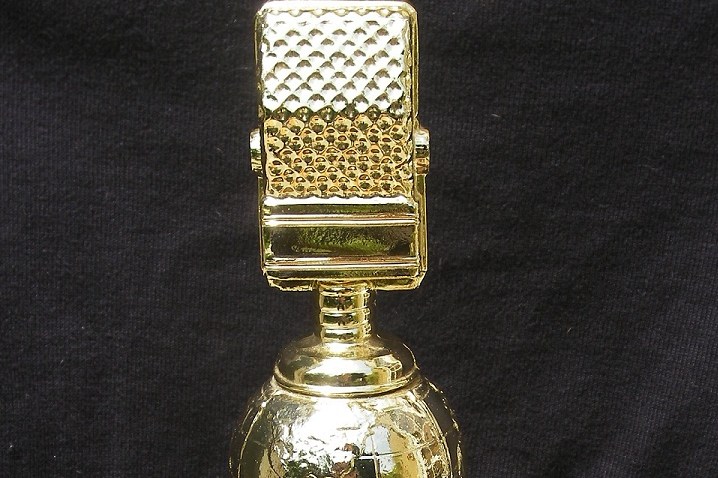 NBC4 continued its "Best Newscast" winning streak by sweeping all three categories at the 62nd annual Radio & Television News Association of Southern California's awards ceremony held at the Universal Hilton Hotel on Saturday, January 21st.
Receiving the top honors at the 2012 Golden Mike Awards adds to the station's incredible run of "Best Newscast" honors. Last year, NBC4 made industry history by winning all three Los Angeles-area Emmy Best Newscast Awards and won two-out-of-three top honors at the 2011 Golden Mike Awards.
"This is an amazing tribute to our news organization, which strives every day and on every newscast to make a difference and an impact," said Steve Carlston, NBC4 President and General Manager. "I could not be more proud of the entire NBC4 team."
The "NBC4 News at 5 p.m." won the Golden Mike for Best News Broadcast (60 Minutes). The program is anchored by Chuck Henry, Colleen Williams and weathercaster Fritz Coleman. Marissa Sifuentes served as the producer.
The Best News Broadcast (30 Minutes) trophy was awarded to "NBC4 News at 11 p.m." The newscast is anchored by Chuck Henry and Colleen Williams, with Weathercaster Fritz Coleman and Sports Anchor Fred Roggin. Tara Wallis is credited as the producer of the program.
"Today in LA," airing at 6 a.m.
was the big winner in the Best Daytime News Broadcast (any length). Alycia Lane and Kathy Vara are the show's anchors, along with Weathercaster Elita Loresca and Traffic Reporter Shawn Murphy. "Today in LA" at 6 a.m. is produced by Jeff Evans.
In addition to the three Best Newscast honors, NBC4 was lauded with Golden Mike Awards for Best Spot News Reporting, Best Hard News Series Reportingand Best Light Feature Reporting.
NBC4's coverage of an LAUSD School Police Officer who claimed that he was shot by an assailant outside El Camino Real High School in Woodland Hills won for Best Spot News Reporting. The incident involving Officer Jeffery Stenroos, which took place on January 19th, 2011, was covered by a team of NBC4 reporters and anchors, including Patrick Healy, Chris Schauble, Ted Chen, Chuck Henry and Colleen Williams. Marissa Sifuentes was credited as the producer of the coverage.
Investigative Reporter Joel Grover's multi-part series on city workers taking part in porn movies and other crimes won Best Hard News Series Reporting. The investigations exposed how the city workers were not being discipline, even though the acts were against city policy and, some, were actual crimes. Grover's reports led to the Los Angeles City Fire Chief agreeing to serve 200 hours of community service and a complete shakeup of the Los Angeles Department of Transportation. Investigative Content Producer Chris Henao, Photographer Mike Tauber and James Hourani, who served as editor on the series, also shared in the award.
"Anti-kidnapping School" took home the Best Light Feature Reporting trophy. Investigative Reporter Ana Garcia received exclusive access to a private security training school in Chula Vista where everday people are taught how to avoid being kidnapped. A team of former military ops teach the classes, where students learn to fight, drive and shoot their way out of trouble. Thirty percent of the students have already been kidnapped, and many are Mexican Executives, VIP's and government agencies. Investigative Producer Fred Mamoun, Photographer Hernan Vasquez and Editor Lindsey Jackson contributed to the Golden Mike-winning story.