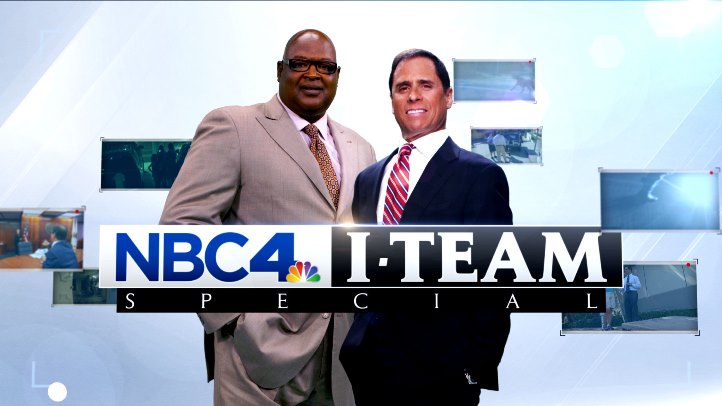 For the first time, NBC4 Southern California will air a prime-time special, "NBC4 I-Team: We Investigate 4 You," on April 11 at 8:30 p.m. to expose several stories affecting people's lives throughout the Southland.
Hard-hitting reporting by award-winning Investigative Reporter Joel Grover and Consumer Investigator Randy Mac reveal neglect and wrongdoing that have left locals with little resolution until the I-Team stepped in to shine a light on the problem.

The special takes a transparent look at several cases that impact people's health, safety, finances and privacy. The I-Team examined everything from a popular Westlake Village-based restaurant's salmonella outbreak that went unreported to the public to the city of Los Angeles' major delays in addressing resident concerns about dangerous sidewalks.

The program demonstrates the high risks of using a debit card at ATM machines, and shows a confrontation with the state over delays to help a disabled San Bernardino man who says he's trapped in a Garden Grove care facility because his home doesn't meet his needs. NBC4 cameras also spent countless hours surveying a neighborhood where homeowners organize illegal, late-night parties with few, if any, recourses from local officials.

NBC4's award-winning I-Team is nationally known for its undercover stories that have resulted in exposing fraud or government wrong-doing. Always looking out for the ordinary citizen, their investigations have resulted in monetary refunds to consumers and have changed laws in California.
To watch many NBC4 investigative stories, visit www.nbclosangeles.com/investigations.