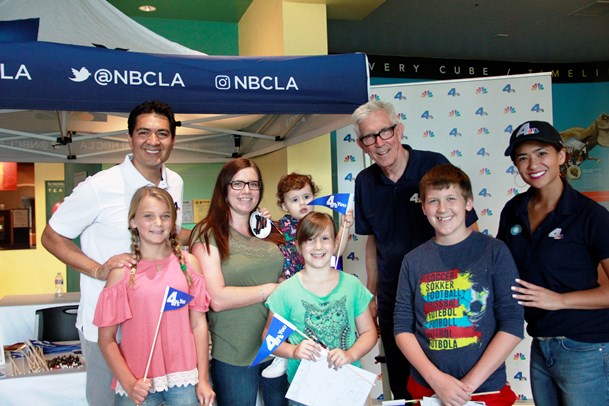 NBC4 participated in the National Weather Association Foundation's "WeatherReady Fest" at the Discovery Cube OC on September 16 from 10 a.m. - 4 p.m., where attendees had the opportunity to meet the NBC4 weather team including David Biggar, Fritz Coleman, Shanna Mendiola and Anthony Yanez, and check out the station's mobile weather vehicles.
The festival will featured educational games, fun learning activities and guest speakers. Festival Chair and NWA Vice President Bill Murray said, "The perfect forecast has no value if the audience can't act on it. WeatherReady Fest is designed to make exploring hazards and preparedness fun and interesting."
The devastating impacts of extreme events like destructive hurricanes, widespread floods, tornado outbreaks, crippling droughts, deadly wildfires and earthquakes can be reduced by teaching people useful preparedness and resilience techniques.
For more information about the festival, visit www.weatherreadyfest.com. Admission to the WeatherReady Fest is included in the regular admission ticket price to the Cube that day.

The purpose of the National Weather Association Foundation is to collect and disburse funds that will: support college and university students in meteorology and related fields; assist K-12 educators in developing and offering weather-related educational programs; and support other organizations engaged in offering education on weather related topics.