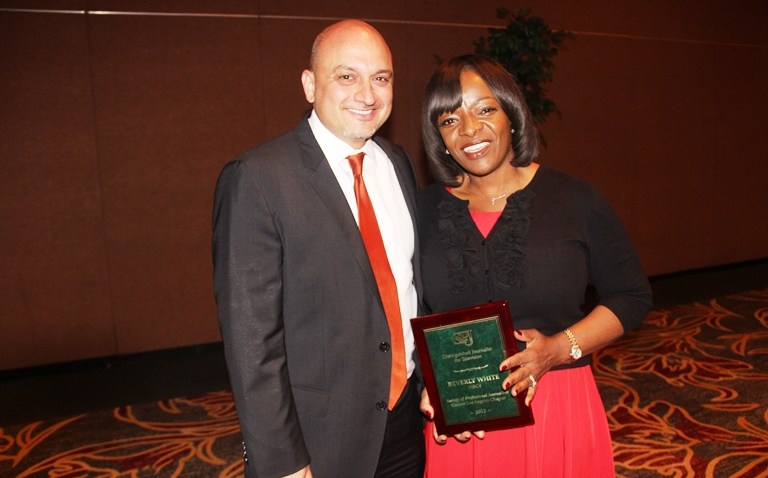 Beverly White, NBC4 Southern California's veteran general assignment reporter of more than two decades, was honored by the Society of Professional Journalists, the nation's largest journalism organization, at a banquet in Universal City on March 14.
SPJ/LA presented the Distinguished Journalist awards to members of the profession who demonstrate good news judgment, a strong sense of ethics and a passion for getting the story right. Honorees are journalists who have achieved a record of accomplishments over the course of several years, according to an announcement from SPJ/LA.
A 30-year broadcast news journalist, White has been recognized for her professionalism in capturing and delivering live breaking news. She has demonstrated this expertise while covering the Northridge Earthquake, the El Nino squalls, mudslides, local flash floods and numerous firestorms.
Throughout her career, White has shared her time and talent giving motivational speeches and presentations to colleges, charitable and civic groups. She is a member of the National Association of Black Journalists and is a past present of the local affiliate chapter, the Black Journalists Association of Southern California.
Founded in 1909, the Society of Professional Journalists is the nation's largest and most broad-based journalism organization, dedicated to promoting high standards of ethical behavior and encouraging the free practice of journalism.