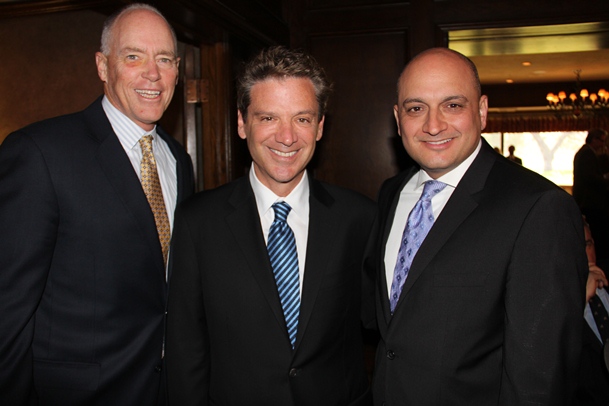 NBC4 Southern California's Fred Roggin was inducted into the Southern California Sports Broadcaster's Hall of Fame on January 27 in Los Angeles.
Roggin, who has been with the station since 1980, is the leading sports anchor in Southern California with 30 local Emmy Awards, 22 Golden Mike Awards, three prestigious Associated Press Awards and numerous Press Club Awards for his sports segments, specials and series.
Roggin was also bestowed the Joseph M. Quinn Award for Lifetime Achievement from The Los Angeles Press Club in 2013. Roggin is one of the few local NBC4 sportscasters who also works for the NBC Network during the Olympic Games.
He was a network host and reporter for the Games in London, Vancouver, Beijing, Athens, Turin, Sydney, and Salt Lake. On the local level, Roggin has covered every Olympics since 1984.
Roggin anchors sports weekdays on NBC4 News at 6PM and 11PM, as well as hosts "Going Roggin," a 30-minute sports commentary program that airs Sundays at midnight. He is also the creator and host of "The Challenge," NBC4's multi-platform half-hour post-game show, which airs following "Sunday Night Football."
Visit NBCLA.com/sports for round-the-clock sports and Olympics coverage.