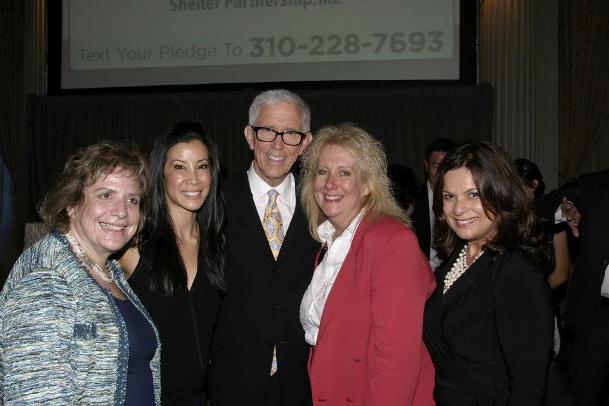 For the 21st consecutive year, NBC4 Southern California's veteran weathercaster Fritz Coleman will serve as Master of Ceremonies for Shelter Partnership's 24th Annual Dinner on April 25. Now in its 28th year of service, Shelter Partnership is a nonprofit organization dedicated to alleviating, preventing and collaboratively solving homelessness in Los Angeles County.
The organization will honor actor and humanitarian Gary Sinise for his dedication to our nation's active duty defenders, veterans and first responders, their families, and those in need. The evening will honor his crusade to support, service and gratitude to all those who protect our freedom and serve our country.
More than 500 people from all sectors of the community are expected to attend and help raise funds for Shelter Partnership's work on behalf of all the homeless agencies in Los Angeles County. Past honorees include journalist Lisa Ling, Los Angeles City Councilwoman Jan Perry, Mayor James K. Hahn, and actor Harry Belafonte, to name a few.
Shelter Partnership plays a critical role in the community by collaboratively solving homelessness through policy analysis, program and resource development and advocacy. As Shelter Partnership's biggest fundraiser of the year, a portion of the funds raised will be used specifically to provide staff support and advocacy to increase housing for homeless veterans; provide much-needed goods and develop training for agencies serving this population; and secure funding for employment training in the community.
Annual Dinner tickets and information are available at http://www.shelterpartnership.org/dinner.