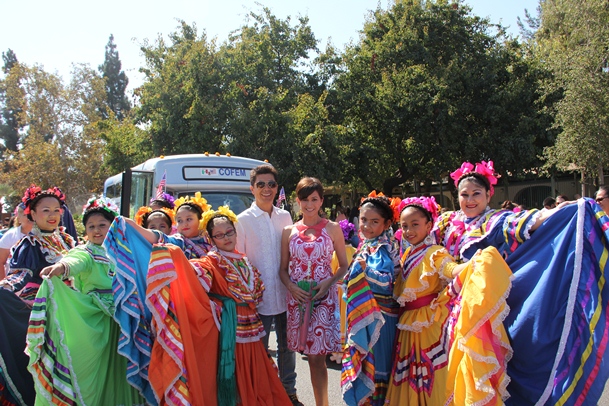 NBC4 Southern California Weekend Co-Anchor of the 6 p.m. and 11 p.m. newscasts Kathy Vara and Weekend Sports Anchor and Sports Reporter Mario Solis participated in this year's 67th Annual Mexican Independence Day Parade on Sunday, September 8, 2013 in East Los Angeles. They rode in a classic blue 1964 Oldsmobile Dynamic 88 convertible, waving to the large crowds.
The parade kicked off at Mednik Avenue and made its way down Cesar Chavez Avenue. This year's Grand Marshal was Eric Garcetti, the 42nd Mayor of the City of Los Angeles. Several city dignitaries, marching bands, equestrian units, dance teams and a variety of convertibles attended as well.
The parade was followed by a festival with special musical guest Frankie J.