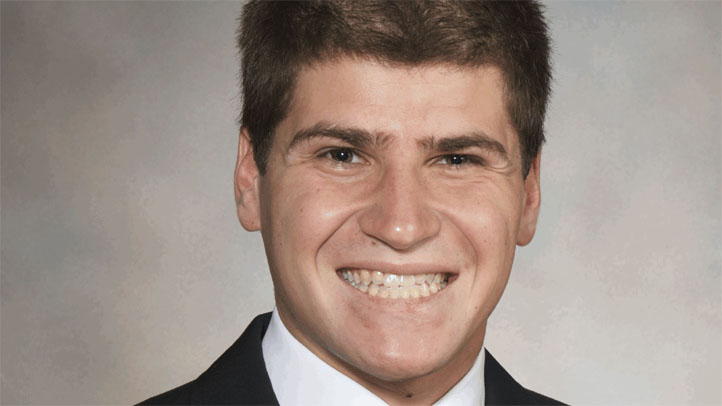 Walking into the KNBC newsroom on my first day I didn't know how to feel. I was excited, nervous and confused. As the first-ever sports/web intern I was an experiment. Honestly, I really wasn't sure what my role was going to be and how I would fit in with the rest of the web team, but I thought that I would just try to go with the flow and see what happens.
Minutes after plopping myself down at a desk in the middle of the newsroom it was time for the morning meeting. We discussed the day's news and then it was my turn to tell everyone what was going on in the sports world that day. Caught a little off guard, I mentioned that Lakers guard Ramon Sessions had decided to become a free agent. Without any hesitation the managing editor, Jonathan Lloyd, told me to start writing about it.
When the meeting was over I sat down at my desk and gathered my thoughts. I was having a pretty hard time getting my mind around the fact that on my first day I was being trusted enough to jump right into the thick of things.
But after getting over the initial shock I got to work. After about an hour of researching, writing and calling for more information my article was done.
I told members of the web team that my piece was ready to be edited and I sat down with Pulitzer Prize-winner Sharon Bernstein to go over it. She gave me very helpful advice and within minutes my article was on the front page.
Fast forward an hour later and my article was the No. 2 most-read piece on the site. I was ecstatic to say the least. I couldn't believe what was happening. Just hours into my first day I had been published as a member of NBC.
I'm telling this story because that's what days are like at KNBC and I think it illustrates a lot about what being an intern here is all about. You have a voice, you are trusted, you gain valuable experience and you work extremely closely with amazing journalists who have a breadth of knowledge that they are more than willing to share with you.
During my time here, I have interviewed Olympians, past and present, done enterprise reporting pieces, and broken news. Some of my work has even been featured on the sites of NBC's New York and Chicago affiliates and I've done all of this while getting my own byline.
Looking back on everything I've done these past months it's hard to imagine a better internship and I'm not just saying that. I've never been asked to get anyone coffee, I've never been asked to do busy work. My thoughts are valued and I really feel like an important member of the team.
Over the last three months I have seen my writing improve and my confidence grow. I have met incredible people and have been excited to come into work every day.
If you want an internship that is rewarding, educational and eye opening, I encourage you to apply to be an intern with the KNBC web team.
Link: Read Steven's stories