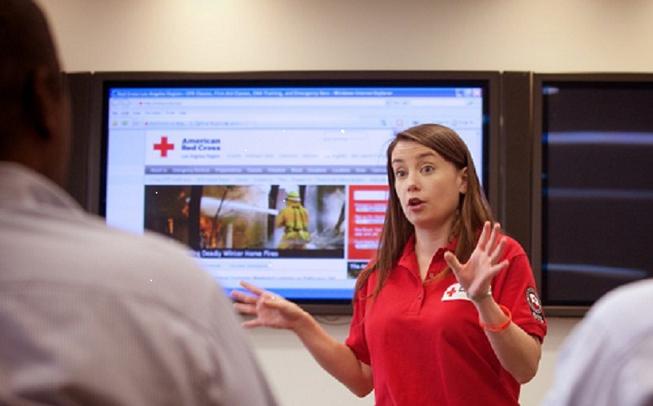 NBCUniversal and NBC4 Southern California are joining the American Red Cross in support of its 'PrepareSoCal' initiative to help educate the community on earthquake preparedness. Surrounding residents are invited to a free Community Open House on Saturday, October 20 at the Universal Studios back lot, from 8 a.m.-10:30 a.m.
Special Section: Earthquake Info, Maps, Resources
Robert Kovacik and Kathy Vara, co-anchors of NBC4's weekend newscasts at 6 p.m. and 11 p.m., will serve as MCs of the event and greet the community. The family-friendly open house will give the community the opportunity to learn more about the most effective ways to prepare their homes, families and pets for the "big one." Representatives from the American Red Cross will give presentations throughout the morning that focus on Getting a Kit, Making a Plan, and Being Informed. Families will also enjoy a 'Prepare KIDS: Puppet Show' and have the chance to ride Universal Studios Hollywood's realistic Earthquake attraction, purchase discounted earthquake kits and win raffle prizes.
RSVP is required: www.surveymonkey.com/s/DLWLXSJ
For questions, please call (818) 777-0376.
PRESENTATION SCHEDULE
Main Tent
8:10am Prepare U: Get A Kit
8:35am Prepare U: Make A Plan
9:00am Prepare U: Be Informed – Prepare Your Pet
9:25am Prepare U: Get A Kit
9:50am Prepare U: Make A Plan
10:15am Prepare U: Be Informed
Kids' Tent
This quick presentation teaches children ages seven and under how to properly respond in the event of an earthquake.
8:15am Prepare KIDS: Puppet Show
8:45am Prepare KIDS: Puppet Show
9:15am Prepare KIDS: Puppet Show
9:45am Prepare KIDS: Puppet Show