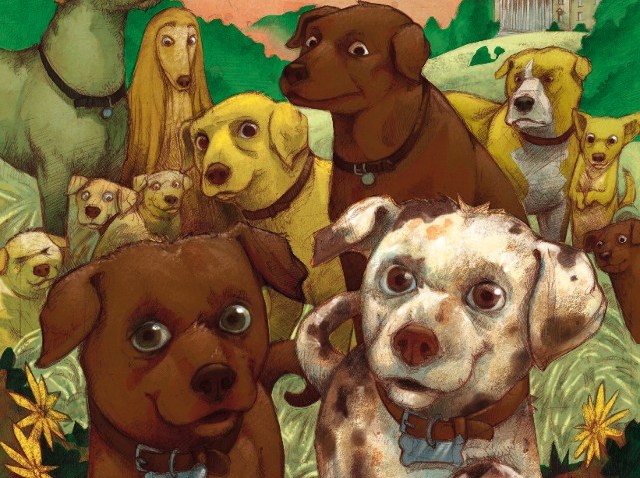 Oh Monday. You knew we weren't in the mood. None of us are, really. We're not in the mood for more make-us-blue nonsense and general bring-us-down-osity. We were needing something zingy and fresh to kick off this week.
And here it is: David Dayan Fisher -- an actor who has played a looker of a villain on "NCIS," as well as lending his chops to host of other shows like "24" and "Numb3rs" -- has recently written and illustrated a children's book called "Puppy School." Which is about a puppy school. No intrigue, no talky villains in an empty warehouse, just dogs being delightful.
Yes. This week will be a good one.
Because at the end of it, "Puppy School" is getting a party at MUSH in Hollywood. The date is Saturday, Oct. 23, and part of the monies raised from the event will help In Defense of Animals.
You can follow Mr. Fisher's Facebook page here, and learn more about his book, or get info on the benefit. And you can think twice about the next TV heavy you happen to see. Is he, or she, creating a cute kid's story off-screen, back in his or her trailer, when the scary fight scene wraps? Now we know there's a real possibility. Joy.
Copyright FREEL - NBC Local Media