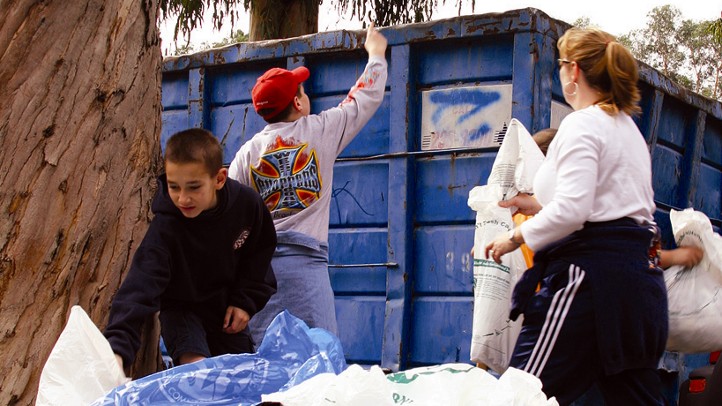 The beach clean-up is a solid weekend staple of Southern California, and thank goodness, too.
Of course, that "thank goodness" comes tinged with shadow; it would be great to live in a world where beach clean-up wasn't needed. But it is, and we're glad for the volunteers that go out, again and again.
But trash pick-ups that focus on the ocean can happen off-beach, too. One is going down on Saturday, March 10 in Long Beach. It's Neighborhood Street Cleanup time, meaning upwards of a thousand people will be loading up bags full of litter before that litter wends its way into the Pacific.
We don't want to say that this day is more important than a traditional beach clean-up; not at all. But it does very urgently remind people that a cup dropped blocks from the beach has a funny -- read: not so funny -- way of finding its way into the waters.
There's a fishy element to the day, too: The Aquarium of the Pacific will have its Aquarium on Wheels on the streets of LBC, meaning trash-picker-uppers can eyeball a few finned creatures.
And also? Turn in a full bag of trash and get one ticket to the aquarium. It's a thank you, for your efforts, and it is a really sweet deal. Meet at Cesar Chavez Park if you're game to join the effort.
So, the takeaway, even if you can't join in? City trash can and does become ocean trash. The fish who live in the ocean must hate that. And why would we want to make fish mad?
Follow NBCLA for the latest LA news, events and entertainment: Twitter: @NBCLA // Facebook: NBCLA
Copyright FREEL - NBC Local Media