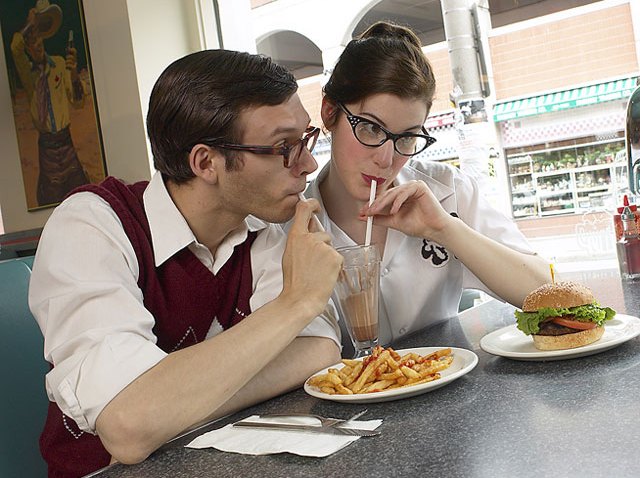 Since when did the words "pocket protector" become some sort of weak punchline?
Pocket protectors are cool. One leak from a ballpoint, sans le pocket protector, and hasta, favorite shirt. Likewise, a bit of duct-tape on the glasses. You're going to go spend hundreds more on new spectacles, when they work just find with a little cosmetic, if sticky-backed, tampering? No thank you.
We're on the side of nerds, and aspire to nerdvana, daily, so clearly we need to make for Nerd Nite on Tuesday, Oct. 5. The Air Conditioned Supper Club event is gathering people de pocket protectoria for a night of convivial chitchat and learned discourse. Presentation #1 involves karaoke; there will also be a look into the weighty and wonderful matters of wordplay, and Muppets, too.
Nerd Nites are going on all over the country, now and then, so if you happen to be in Austin or New York, you can find your brainy buds nerding it up there, as well.
Cost is $10/door. Last thing we'll say is this (pushing up glasses on nose to look extra serious): One should never, ever say "no" to an event that spells "night" as "nite." It's practically a rule, right?
Copyright FREEL - NBC Local Media