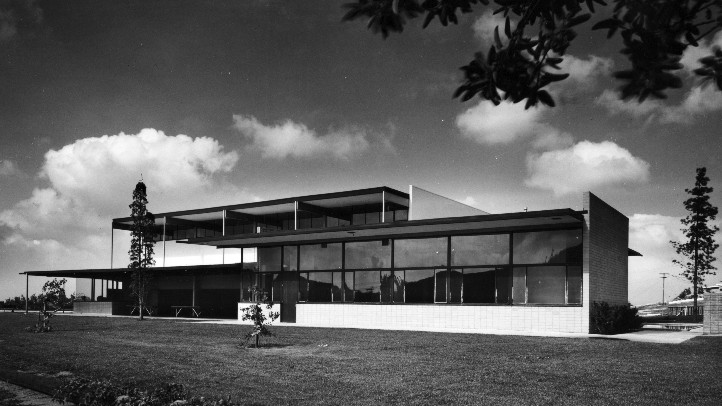 Rare is the architect who can summon not just images but feelings. When one hears the name Neutra, snapshots of mid-century homes and oversized windows and proportionally exciting rooms spring to mind, yes; but those pictures also evoke future thoughts and hopeful thoughts and a feeling of city-pride, too.
If you're someone who feels strongly about all things Neutra, we bet you've made plans to join the Neutra 85th Anniversary Weekend, which is happening from Friday, April 8 through Sunday, April 10. There are several events, like a symposium, house tours, and a reunion of people who have owned or lived in a Neutra (if we belonged to such a group, we'd definitely have matching sweatshirts made, and where 'em everywhere around town).
There is also a Friday night party honoring the 118th anniversary of Richard Neutra's birth.
Events run from $15 up, and there are package deals, too. Some 10 sites will be open on Sunday, April 10 for interior touring; cost is $85.
Kudos to Richard Neutra, and his son Dion, for imbuing LA with an aesthetic that's become synonymous with the city over the better part of a century. When you think of all the cities you've visited in your life, and the buildings you've seen, and the character those buildings may or may not lend to their surroundings, and the rampant tear-downs and alterations that have occurred, you appreciate what the Neutras have accomplished. And you visit, and support, the buildings that remain.
Copyright FREEL - NBC Local Media