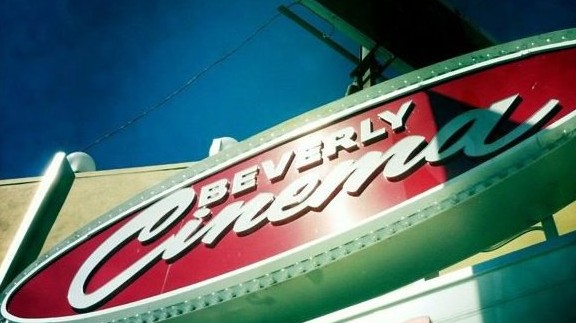 Some people will do some things for some places, but a lot of people will do anything for the New Beverly.
Heck, Quentin Tarantino bought the vintage movie house when an angel was needed and quick. Fans regularly queue for 30-year-old films. And stars? It's like you can't keep 'em out of the place. Famous types are literally banging at the glass doors to get in and talk about working with that one director back in 1972. Not. Even. Exaggerating.
Personally, we're grateful that the New Bev keeps the popcorn prices so low. That's just nice. Why can't other cinemas follow suit? (OK, we love all the movie love, too.)
Now horror fans'll gather at the Beverly Boulevard landmark on Saturday, Oct. 1 for a full night of screamy flickage.
It's a fundraiser for the theater, so a ticket is twenty bucks. And for that price? Movies. All night. "Creature from the Black Lagoon" and "The Pit and the Pendulum" and a mess of monstery shorts.
Honest, is this a fundraiser? We're not even being mouthy. It feels like, once again, the fans are getting more than the venue in this case. Not that we're complaining.
New Beverly, thank you, and happy fundraising. Stay around forever. That's an order, not a request.
Copyright FREEL - NBC Local Media