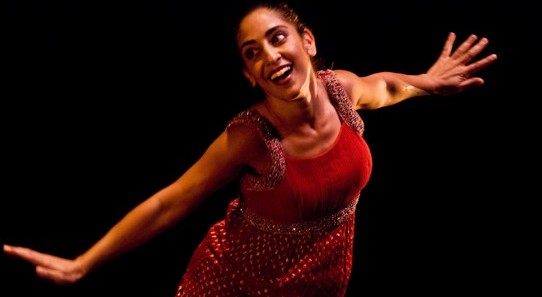 We're not going to pick on late July. Why do it? Lots of lovely things are going on, swim parties, outdoor concerts, frozen-treat consumption. Sprawling in front of the fan with re-runs. We're all there.
But it is also the time for hot-hot-hot-oh-broiling-egg-on-the-sidewalk-hot heat, and back-to-school reminders (no picking-on there; we're mad for fresh pencils and erasers; oh, and education, too) and the looong stretch between the Fourth of July and Labor Day. Nothing doing. Nope.
This is exactly the moment for a new works festival. So much fantastic stuff-for-the-stage gets debuted in the fall and winter, that it can be hard to choose. What to see? How to spend my arts dollars? But right now we're happily and fully focused on REDCAT, and the 2009 NOW Festival. NOW is short for New Original Works, and that's what audiences can expect: video, and dance, and spoken word, and performance art.
On the docket: "Early Morning Opera: Abacus," which explores, via video and Steadicams, futuristic, Buckminster Fullerian ideas. And outlandish cabaret with Ayana Hampton. There are several performers, doing several things, and many flavors, lights, feels. Choose your program here.
The 2009 NOW Festival runs at REDCAT from July 23rd-August 8th.
Copyright FREEL - NBC Local Media