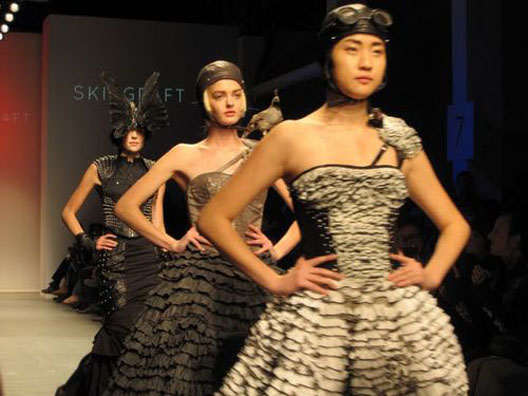 We're taking this as a huge positive sign that LA Fashion 'Week' is turning into something great: In lieu of a standard runway show, fashion-art hybrid BoxEight will be curating an event that combines fashion, art, and an insider's view of the creative process.
Seven designers will create their very own art installations, and each designer will show his or her collection in that unique setting. Then the results will be photographed -- hence the 'live lookbook.' Best of all, the lookbook events are broken down over two nights, and each event is open to the public.
It's a terrific idea, and so far BoxEight has lined up some big talent, including Louis Verdad, Jeffrey Sebelia, Rami Kashou, and Skin. Graft. The whole affair will be kicked off with a party (naturally) on October 22, and the event runs through October 25.

· BoxEight [Official Site]
For more stories from Racked LA, go to la.racked.com.
Copyright RACKL