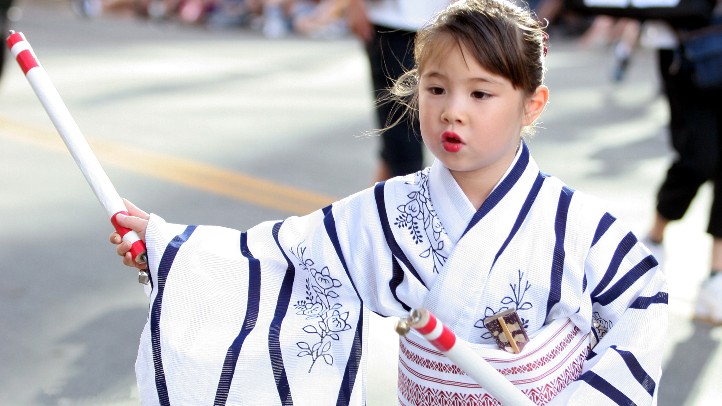 The 71st Annual Nisei Week Japanese Festival is underway in Little Tokyo, and while the weekend festivities at the start and close of the celebration get a lot of the attention, we wanted to pay homage to what's happening during the week.
An International Art Show is happening in the Little Tokyo Galleria (second floor at 333 S. Alameda); it is raising money for earthquake relief in Sendai. The exhibit is ongoing through the festival, and will close on Sunday, Aug. 21.
The Tanabata Festival continues through Monday, Aug. 15. This is certainly one of the more photographed parts of the festival, what with the streamer-festooned, over-sized tanabata. Find them near the Japanese American National Museum.
Of course, if you can make plans to join Nisei Week for its second weekend -- Aug. 20 and 21 -- you'll see the famous Gyoza Eating Competition, the Taiko drummers, and the Ondo dance ceremony. Sake tasting is also part of the weekend. For the full schedule, eye the Nisei Week site.
Copyright FREEL - NBC Local Media