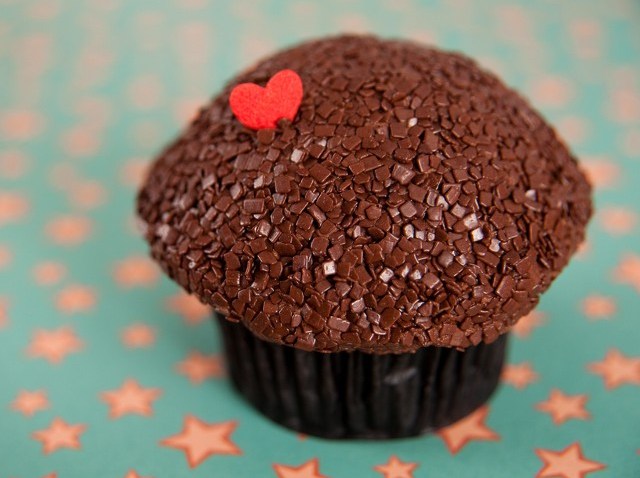 Nothing can make a group of campers bluer than the prediction of rain.
But if your planned activity isn't a sack race or a cannonball competition, but rather involves eating cupcakes indoors, well. That's a whole cabin full of happy right there.
Which makes the timing of Cupcake Camp LA especially fortuitous. The bake-and-sell-'em sale happens to be happening indoors at the Music Box on Saturday, Nov. 20, a day that, word has it, will be on the damp side for our fair city.
Now if damp can't drive you straight into the loving crumbs of a carrot-chocolate cupcake, we're not sure what can. Unless it is the promise of several top cupcakeries and several cupcake stars of tomorrow selling throughout the event. And unless you find out the day is a fundraiser for "local non-profits" to boot.
As we mentioned, this one is being anticipated far and wide, from the LA Times to Yelpdom. Best look into those advance $15 tickets if tempted.
If you want to sack race later, at home, after you're all pepped up on frosting, that's your decision.
Copyright FREEL - NBC Local Media