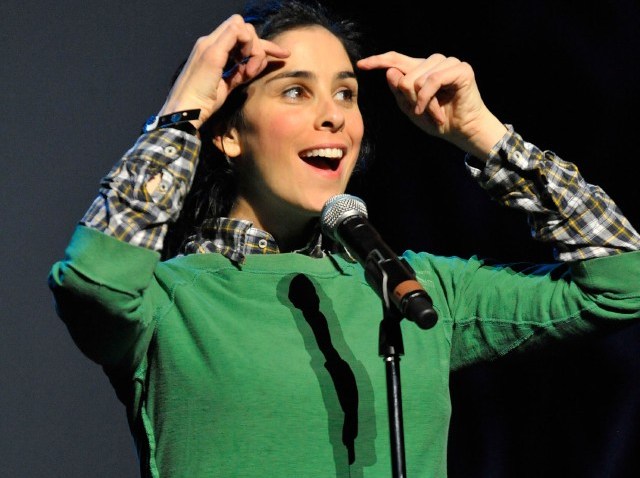 Okay, we might just take it back. We were *just* musing that "tw" being added to words was one of the biggest language stories of the year. But "WTF" seems to be in the race for letters being strung together and used enough to, well. Enough to make us ask what the...?
Now WTF gets its own festival, and of course there is comedy, and outrageous music, poets, and theater, and actor Tim Robbins is the honcho. The Actors' Gang is behind the entertainment-y, multi-day shindig, so provocativeness is a card you can expect to be played.
The point of the WTF festival is very non-WTF: Raise funds so that great theater can continue to be made. Who in sweet hablammy would be against that? No one.
On the WTF schedule: Ms. Sarah Silverman on Wednesday, October 14th with her "Jesus is Magic" movie (she's Q&Aing afterwards). Tenacious D will dismantle the roof with thunderous rock on Saturday, October 17th. And there's a whole mess of readings and free docs and moments to grow the mind in-between. The dates are October 13th through the 31st.
Tim Robbins said it best on the WTF site when he orated that the Gang would "...try to raise enough money to survive this crap economy." We cannot improve upon that sentiment.
Copyright FREEL - NBC Local Media