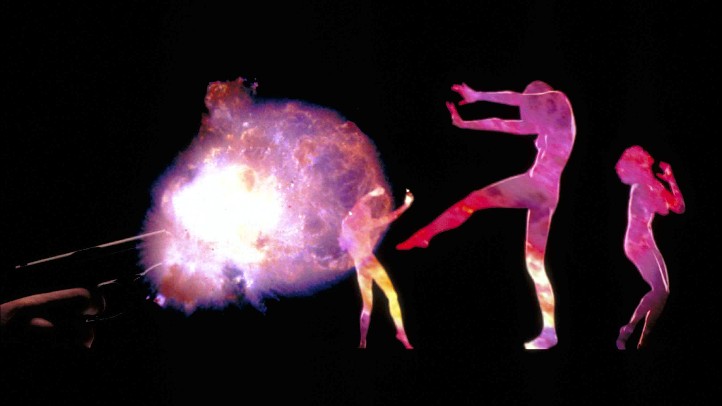 Movie credits in the early days of cinema were typically a way to convey the title, the director, and perhaps what fashion designer dressed the lead actress.
And then 007 strode onto our screens in 1962, changing the form forever. It's been a half century since James Bond made his movie debut in "Dr. No," and many would argue that there hasn't been an opening credit sequence to top the instant recognition and masculine swagger of a Bond opening credit sequence.
Further supporting that argument? The credit sequences, from Maurice Binder's standard-setting opener to "Dr. No" up through more modern realizations, are receiving their own exhibit at the Los Angeles County Museum of Art.
"... Is James Bond" debuts at LACMA on Saturday, June 9 and runs through Sunday, Sept. 9.
What you'll see at the museum: Monitors set up with pairs of headphones plus one large wall projection displaying all the sequences. Have you ever watched multiple Bond openings all at once? That time is nigh.
So, what's your favorite bit of a classic Bond sequence? The twirling, gymnastically gifted women? The lurid shadows and the provocative silhouettes? The famous voices backing up the stark images? Or Mr. Bond himself, strutting into the line of fire decked out in a perfectly pressed tuxedo?
The mere thought of these visual treats leaves a fan both shaken and stirred.
Follow NBCLA for the latest LA news, events and entertainment: iPhone/iPad App | Facebook; | Twitter; | Google+; | Instagram; | RSS; | Text Alerts | Email Alerts
Copyright FREEL - NBC Local Media