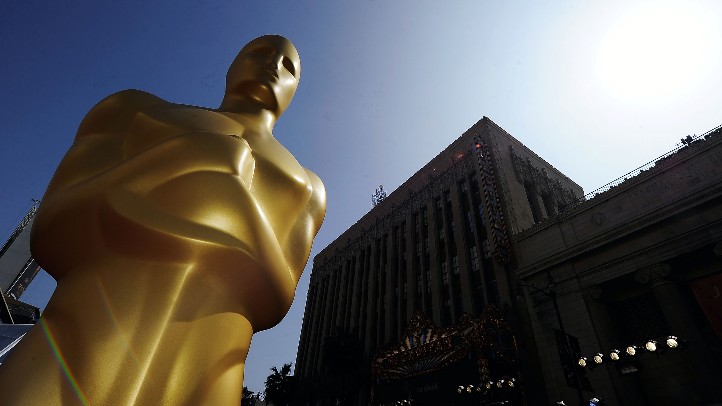 Some might think that the Academy Awards is a hallowed ceremony boasting unmeddled-with traditions, traditions that stretch back to the 1920s.
And some know this is certainly not the case.
Look to the Best Pictures category, which has expanded and contracted a few times over the ceremony's 84-year run. (Last year saw nine nominees; past years have seen five and ten.)
Look to the year when all the nominees walked on stage during the "envelope please" segment.
Look to the coming and going of the dance numbers. We love the razzmatazzy, over-the-top dance numbers. (Dear next Oscars producer: more dance numbers please. Thank you.)
And look to 2013, which brings a fresh tweak to the venerable show: The nominations will be announced a week earlier. Rather than waking up before dawn on the fourth Tuesday in January -- that is if you are a potential nominee, or represent a potential nominee, or you're the mother of a potential nominee -- you'll need to set that alarm for January's third Tuesday. That is Jan. 15 in 2013.
What does the date nudge mean? It will impact the advertising and usual rounds made on a movie's behalf, of course. But it is nice for the nominees, though, right? They can bask in potential winnership for an extra seven days (but, of course, it is lovely just to be nominated, something we do believe, as jokey as the phrase has become).
The 2013 Academy Awards show got its date, too: Sunday, Feb. 24. Start planning those menus and party favors now, fans.
Follow NBCLA for the latest LA news, events and entertainment: Twitter: @NBCLA // Facebook: NBCLA
Copyright FREEL - NBC Local Media