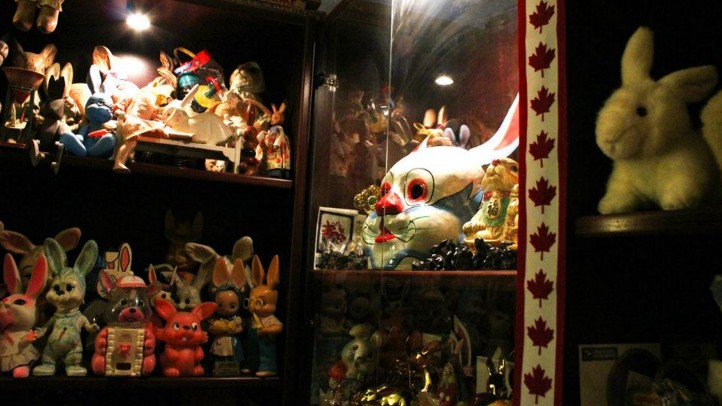 Sometimes it seems like LA isn't so much a regular city with a few offbeat locations as a truly odd city with a couple of spots that feel pretty normal.
Call it our long ties to the entertainment industry, call it our unusual desert-ocean-mountain location, call it a place where a lot of people have fled to over a very long time to build just whatever sort of life they wanted with little regard for convention: LA is weird.
Books and movies have been written on the top -- hi, "LA Bizarro" and "LA Story" -- and adventurers regularly join weekly outings heading out for small museums and strange scavenger hunts. But there's just one annual holiday that puts the focus on some of our more arcane and esoteric locations.
It's Obscura Day, a day where we are invited to "go out and explore interesting and unusual places." Well, we certainly know how to do that here, and we're already liking the venues on the list. Is Pasadena's famous Bunny Museum part of the Saturday, April 28 celebration? Indeed. How about a macabre scavenger hunt at the Getty? But of course. And, naturally, the good scandal scholars at Esotouric will make a showing, too.
If you're keen to take part, or you want to lend an obscure-loving hand to the proceedings, review all the goings-on at the official site. Obscura Day is happening all over, we'll note, not just LA, if you happen to be out of town. But, really, let's speak the truth here: Los Angeles is one of the jewels in the arcana crown. Our neon clowns and bunny collections and Jurassic Technology museums and live-and-let-live, let-it-all-hang-out local philosophies support this fact.
Obscura Day 2011 from Atlas Obscura on Vimeo.
Copyright FREEL - NBC Local Media