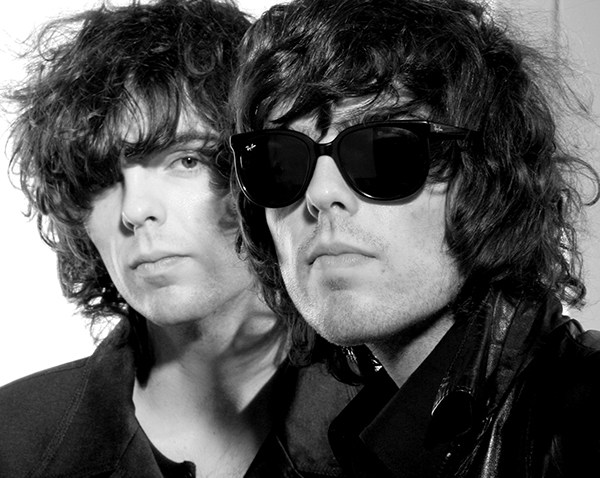 Mix two twins, English accents, and a love for indie dancerock, and you get Pop Noir, an emerging band exploding from Orange County.

Pop Noir ranked top five on the U.S. Specialty Radio Charts, with their latest single, "DIY."

"We've grown and evolved over the years and 'DIY' has become the crowd favorite. It's a fitting start to our discography," said Joe McGarry, lead guitarist and back up vocals of Pop Noir.

Pop Noir's Joe and Luke McGarry stopped by NewsRaw to give a sneak peak of the "DIY" music video and perform an exclusive acoustic version of their new song, "White Jazz."

"White Jazz is our second newest song as of right now. We just finished writing one yesterday," McGarry said.

The dynamic duo are twin brothers and if you listen to them speak, you'll here one of them has a stronger accent than the other.

Joe McGarry jokingly says he "practices more."

The two started writing music in high school, but music isn't their only talent.

"We won the T-Square Awards from the National Cartoonists Society, which is quite impressive because a couple of former U.S. presidents won the award too," McGarry said.

Their next stop is the Echo on Sunset Boulevard, where they'll be playing a free show and possibly their catchy new tune on March 15.