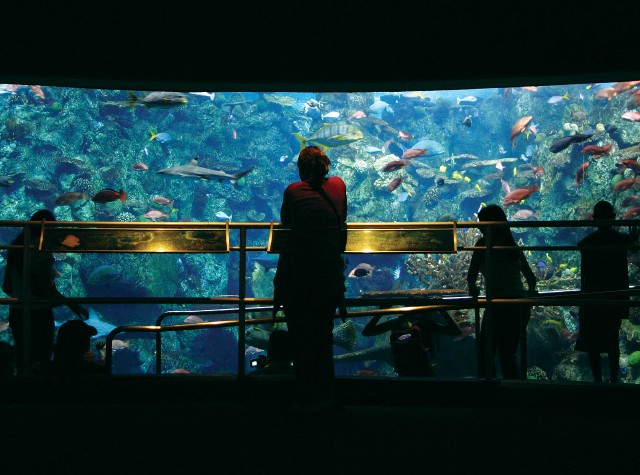 From the Bright Side Department, which is just across the hall from the Things Are Looking Up Library, comes news that another major local institution is adding on, in a major way, in the coming months.
The Aquarium of the Pacific just broke ground on its Ocean Science Center, which will premiere in the summer of 2011. The focus of the Center will be "ocean phenonmena," as well as something called a NOAA Science on a Sphere, which sounds like an intriguing and immersive way to journey around our planet's watery expanses.
The Center will also look at commerce and the oceans. Here's an interesting tidbit we just read in the write-up: "Over 90 percent of all freight travels by sea." Clearly humans and H2O are linked in countless ways, no shocker there, but these ways are worth exploring more thoroughly in an oceanic institute.
We said "another major local institution" up at the top. If you're keeping track at home, the Resnick Pavilion just debuted at the Los Angeles County Museum of Art. La Plaza de Cultura y Artes is set for a spring opening, next to Olvera Street. And the Broad Collection will bow on Grand in 2012. No embarrassment of riches here. "Embarrassment" implies, well, embarrassment, some sort of negative reaction, and we think locals are likely glad at the flowering of cultural and scientific institutions around the city.
Copyright FREEL - NBC Local Media