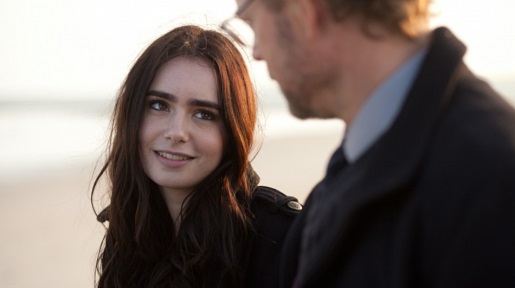 SUNSHINE AND CINEMA: It's not secret, nor is it a surprise, that Orange County is one of the main go-to places for producers looking for nearby movie locations. There is a variety to the county that movie-makers love, and they've been venturing there from, if not Day One, then definitely Day Two or Three. (This peek-back at silents filmed in the OC is interesting indeed.) But the county doesn't merely serve as an easy-access backlot for Hollywood directors; it offers up some prestigious film festivals, including the Newport Beach Film Festival. The springtime movie party, which lasts a week, puts the focus on both studio flicks and independent offerings, making it one of the premiere cinema see-it-early spots in all of Southern California. And its 2013 is set to roll. Opening night? Thursday, April 25.
ON THE STARRY ROSTER: "Broadway Idiot" -- yep, if you're thinking Green Day, you're on the right track -- is the opening night, music-packed film. "The Way Back" with Sam Rockwell closes out the festival on May 2. And in the middle? "Stuck in Love" with Lily Collins pre-charms, as does the French film "Fly Me to the Moon" with Diane Kruger.
OTHER HAPPENINGS: There's a showcase party that will spotlight the Pacific Rim on Monday, April 29 and a number of other fetes. If you're in it just for the movies, they're happening at theaters around Newport Beach. And if you're wondering if the flicks you watch might go onto glory, consider that "Crash," which won the Best Oscar in 2005, had its debut at the festival.
Copyright FREEL - NBC Local Media