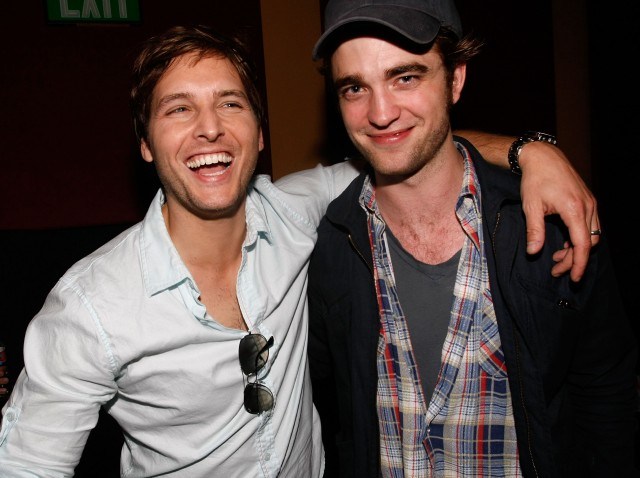 Deadline.com doyenne Nikki Finke unleashed an exclusive just before the weekend that, we are saying with complete certainty and confidence and bravado, immediately sent approximately 14.7 percent of the planet's population into a "Twilight"-flavored lather.
The "New Moon" cast tour. Fifteen cities. Fans meeting the stars. Zoinks.
If you're inside the "Twilight" phenomenon, you know this is major. If you are outside of it, well, you're probably asking yourself, where will the thousands of Edwardians and Jacobians being showing up, so I might reroute my course that day?
The place is Hollywood & Highland, the date is November 6th, and LA is stop numero uno. As it should be. Home to movie magic and all that, yes. But the meadow scene from the first movie was filmed right on the Griffith Park golf course. Oh yes it was.
Scouring and looking and trying to determine exactly which cast members will show, but perhaps keeping tabs on the film's Facebook page is a fine place to start.
Copyright FREEL - NBC Local Media