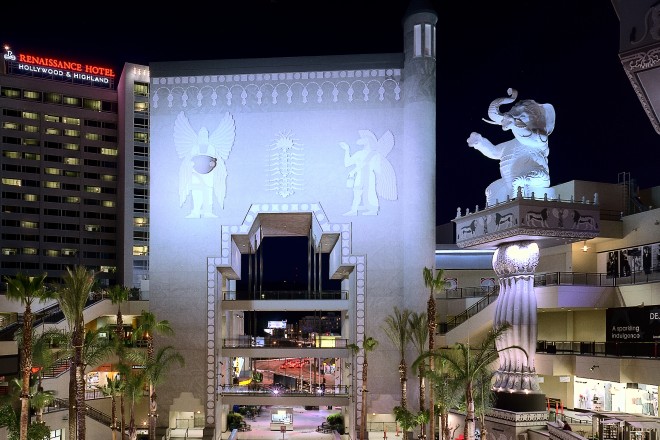 Let's start this one with a couple of get-out-of-the-way things. First, as always, we must respectfully tip our hat to the word "free" here, as in free movie tickets (specs on what you have to do to nab those babies to follow). Free, we'd kiss you if we could.
Second, and we must stress this element, this is a "while supplies last" (the complex's very words) kind of situation, so if you want to participate, do not be doing any dilly-dallying.
Dilly-dallying done? Good. So the delicious deal is that, through February 15, diners who've eaten at a host of Hollywood & Highland restaurants -- including California Pizza Kitchen and The Grill on Hollywood (among others; eye the whole batch here) -- can put their mitts on two free Mann Theatre tickets.
What must be done before tickets meet mitts? Dining at a listed Hollywood & Highland restaurant(s) and departing with at least $30 in receipts (we ourselves can easily rack up $30 in French fry-based dishes). Oh, and we must stress this -- this is all a same-day sort of thing, meaning you can't go eat and then show up weeks later, waving said receipts, to get your tickets. (By the by, you'll need to take your $30+ in restaurant receipts to the Visitor Info Center on Level One, not the theater box office).
Just a few things to know heading in, but, in the end, picture yourself, full and happy and watching a movie you got into for zero clammage. Zip. No clams. Have your clams for lunch and then skip paying them later.
Note: Check out all the details (like one pair per person per receipt per day) at the Hollywood & Highland site. Happy chowing/watching!
Hollywood & Highland (at the corner of Hollywood Boulevard and Highland Avenue, Hollywood)
323-817-0200
Copyright FREEL - NBC Local Media