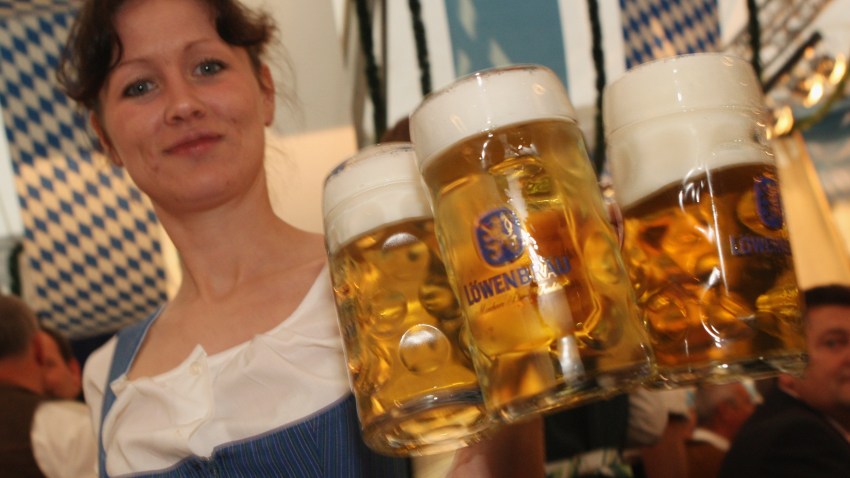 Beautiful women in authentic beer garden costumes, large steins of German brew sloshing about, packs of wiener dogs racing, great tunes and sing-alongs, immeasurable fun, uncontrollable laughter, and of course, throngs of people doing the chicken dance; Sound like fun?
If so, you definitely won't want to miss this opening night!
Oktoberfest is finally here. For the 34th time at the Old World Village in Huntington Beach, the two-month long party dedicated to German-style fun begins Sunday night September 5, and runs every Wednesday thru Sunday until October 31.
Check out the party details and schedule at the Old World Village website.
And here is a reminder: Dressing up in an authentic Oktoberfest costume is not necessary but it is greatly appreciated and it might even earn ya a free drink. But whatever you do, don't be a "Bierleichen."
Fun Fact: Oktoberfest, the Munich one, is the largest festival in the world draws 6 million visitors annually. Sausages served at Oktoberfest would reach from here to Europe, not to mention the million plus gallons of beer consumed!