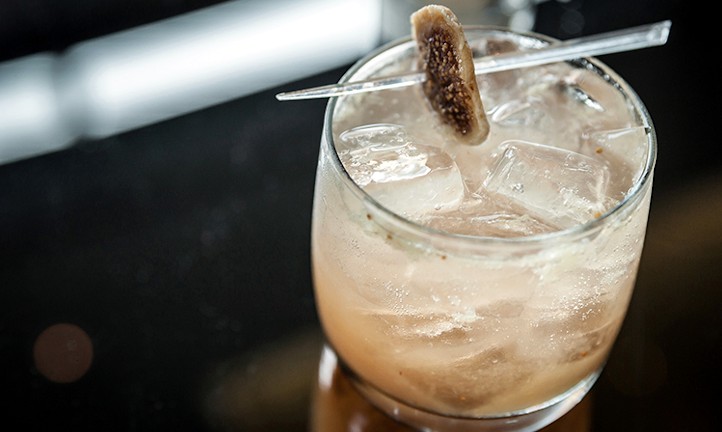 We're not quite convinced that people plan watching parties, complete with themed food and drink, around the Olympics in quite the same way they do for the Emmys and Oscars.
But the trend to pair the cheering on of athletes with chow must be growing. A few LA-area restaurants and bars have special libations and drink specials centered solely around the London games, and other taverns and gather-'round-the-TV spots will surely do the same in the coming days.
Three spots that have caught our eye for various reasons? The Beverly Garland and the W Hotel.
The Decoy Lounge at the Beverly Garland has a nice perk for those patrons who've gathered at the North Hollywood hotel to watch the action from abroad. Every time a record is broken -- be it an Olympic record or World Record -- people in the bar can enjoy a complimentary Guinness or brewsky of their choice. A special new app will also be on the bar menu during the Olympics. And, yep, it is fish and chips, the better to honor the host country.
The free-beer-when-a-record-is-broken deal starts on Saturday, July 28 and runs through Saturday, Aug. 11.
The London West Hollywood is offering a London Olympic Games Cabana Package. Old Speckled Hen Beer and fish & chips are on the menu.
And the Whiskey Blue at W Los Angeles? They've got several Olympic Specialty Cocktails on the menu, several themed after participating nations. The one celebrating Greece, pictured above, uses both Greek brandy and fig jam, in addition to other tasty ingredients.
Perhaps Olympics-themed eats and drinks will soon rival our biggest entertainment nights here in LA, after all.
Follow NBCLA for the latest LA news, events and entertainment: iPhone/iPad App | Facebook; | Twitter; | Google+; | Instagram; | RSS; | Text Alerts | Email Alerts
Copyright FREEL - NBC Local Media