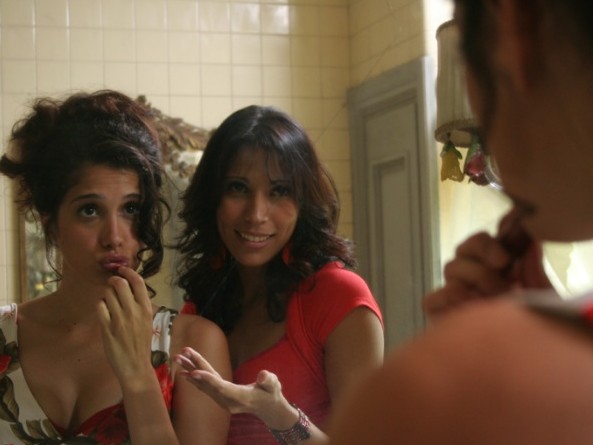 And from the "embarrassment of riches" files comes this news: Movie lovers around Los Angeles will have three interesting film festivals to choose from over the Aug. 21-22 weekend.
The Los Angeles Latino International Film Festival: It's actually running for a full week -- from Aug. 19-25 -- with a whole roster of features and docs and shorts, as well as a director's roundtable and a free screening of "The Sorcerer's Apprentice." Opening night is at the Chinese Theatre.
Topanga Canyon Film Festival: Indie shorts are at the heart of this three-day cinefest. The one called "Game" will appeal to Scrabble fanatics. And that's so many of us, right? You'll want info on the main venue, too, which is the Pine Tree Circle Screening Tent.
Nisei Week Film Festival: This Little Tokyo celebration kicked off just about a week ago, but Saturday, Aug. 21 is the date for the festival's film day. Three movies are scheduled for screenings at the National Center for the Preservation for Democracy.
And let's not even get started on the fact that mind-blowing director Ken Russell will be talking about The Who's "Tommy" at the American Cinematheque on Saturday, Aug. 21. Mr. Russell certainly can have his own directorial category for the day.
Copyright FREEL - NBC Local Media