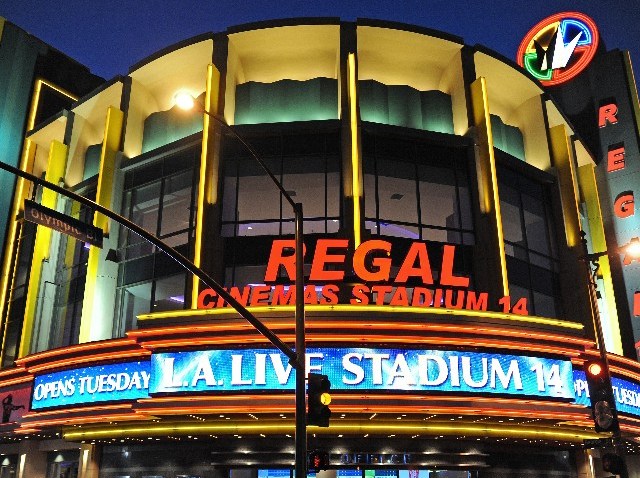 In no way would we suggest doing a "Harry Potter and the Deathly Hallows, Part 1" mash-up.
But imagine you're in a cinema with 14 individual screens, where the same film is starting anew, behind a different door, every ten to 20 minutes or so. If the theater allowed it, and other fans wouldn't get mad, it might be an interesting experiment to watch a whole film while moving between theaters.
Do not do this. Seriously. Do not. Theory is better than reality in this case. But if you show up at the Regal Cinemas at LA Live when Thursday, Nov. 18 becomes Friday, Nov. 19, you will find a lot of "Harry Potter" fans prepping to watch the film in 14 different theaters.
Now we're imagining the conversations in the bathrooms. Our advice? Best not to discuss any plot points over by the sinks, because the person to your right could be 20 minutes behind you, and the person over at the paper towels could be 40 minutes ahead.
Devoted Potterians seem a very courteous bunch to us, however, so we're betting it'll be a lovely and once-in-a-blue-moon night, to be in a cinema that's only showing one film, again and again and again and again and again, and nine more "agains."
We should note that LA Live says ten of the 14 screenings are sold-out.
Copyright FREEL - NBC Local Media