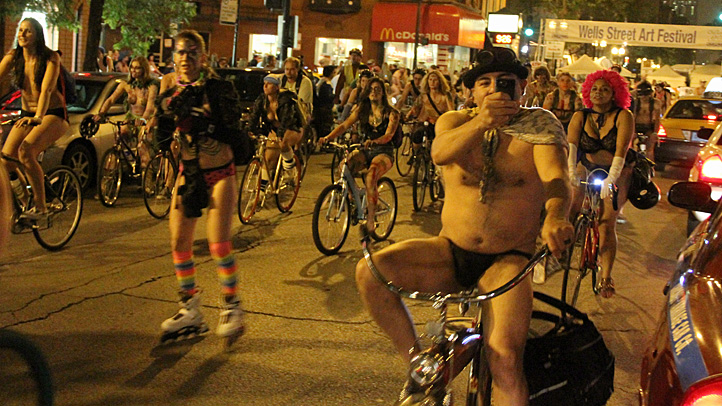 BEYOND THE TREND: Trend watchers are said to regularly forecast what flits and flights and fancies will next capture our fascination, our time, and next couple of months. But what is the term from someone watching a trend that isn't merely passing by but has apparently taken root, with intentions to stay for a good long while? Let's call them tradition watchers -- maybe not as catchy as "trend watcher" but we hope it grows -- and let's establish the fact that tradition watchers are now observing the multiplying open streets events with the suspicion that open streets are no mere trend but very much a thing that'll stick around.
LOOK TO CICLAVIA... LA's mega, 100k+ rider-big closed-to-cars bike roll, a ride that happens thrice a year now, and look to Garden Grove, which just debuted its own open streets happening. Santa Barbara is coming up on year number two, and its location is a pretty one: the "scenic beachfront" of Cabrillo Boulevard stretching from Anacapa Street to Los Patos Way. The only informational nugget you need to know is cars are a no-go, so don't plan on your vehicle being involved. Your own feet, or a bike, or some similar "people-powered" mode of transport or moving about is encouraged and welcome.
AND THE DATE? Strap on your skates on Saturday, Oct. 25, but plan for a few stops at the REI climbing wall, the SOL Food/Cultivate food booths, and various booths promoting health, environment, and community-close fun. It's free to stroll/skate/ride, of course. Does this mean trend watchers -- or tradition watchers, rather -- see our devotion to cars going away, what with all of these open streets events? Not likely, but the vehicles can take a break from street domination now and then. Take the afternoon off, autos, and let people do their thing.
Copyright FREEL - NBC Local Media