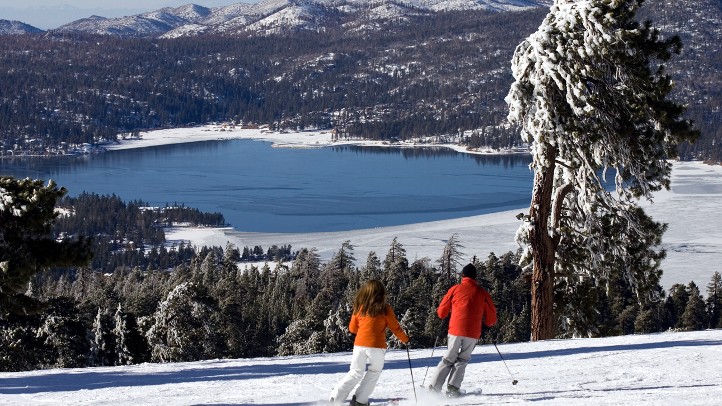 CRISP DAYS: Can it only be a couple of weeks ago that greater Southern California was doing whatever errands and work it needed to do while clad only in swimsuits, shorts, and tank tops? Our early fall was a roaster, with several days hitting somewhere in the 90s, temperature-wise. So when autumn arrives, truly arrives, in a blast of crispness, those tired of the lingering heat are ready to make hay. Or, rather, ready to make the journey up to the mountains for a little skiing and snowboarding. Brisk temperatures did indeed arrive over the weekend, which makes the opening day of Big Bear Mountain Resorts especially well timed. Also well timed? The 48-Hour Lift Ticket Sale that's on now.
SALE DETAILS: There's some good stuff afoot -- or aski, perhaps -- for the snow aficionado. Fifty-percent off midweek lift tickets and 25% off lodging are on the table through Wednesday, Nov. 14 at 9 a.m. A midweek lift ticket is normally $59, so look to pay $29.50. There's some fine print, so read away.
SNOWFLAKES FALLING: It will likely not surprise you to learn that Big Bear got snow on Friday -- the appearance of scarves around LA, San Diego, and the I.E. says this was so -- and more manmade flakery was added over the weekend. Meaning the base? It's at 18 inches. To find more of what's happening up the mountain as we head into the holidays, do some perusing at Big Bear HQ.
Copyright FREEL - NBC Local Media