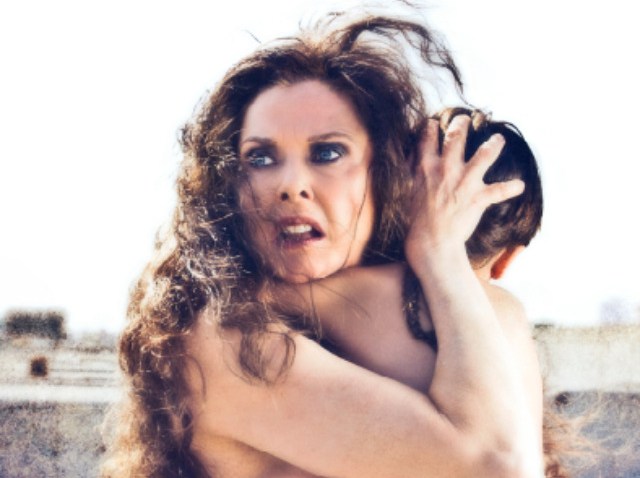 "Medea" has been a hot theater topic 'round these parts for several months. You don't have to go much further than the banners hanging and posters hanging hither and yon to know why: Annette Bening in the dramatic, emotion-pushing leading role.
We're fortunate enough to call stars our neighbors, which means that when they're not on set they're often on a stage near us. What makes an appearance by Ms. Bening an extra special treat, however, is that she doesn't put out five films a year. But when she does star in something, it is "American Beauty" or "Regarding Henry." Roles of depth. Roles that are remembered.
Euripides' Medea, you'll remember from Humanities 101, is a study in jealousy and anger and love; perfect fare for fall. There is also a 12-woman Greek chorus in the production. More Greek choruses in our everyday lives, we say; don't they sum up things so succinctly and with such bite?
And while the intimate Freud Playhouse feels just right for the production, we wouldn't mind seeing "Medea" and Ms. Bening tour the traditional, open-air theatrons around the U.S. Maybe it could head next for Getty Villa?
"Medea," a UCLA Live production, began previews at Freud Playhouse on September 18th. Opening night is September 23rd, closing night October 18th.
Copyright FREEL - NBC Local Media