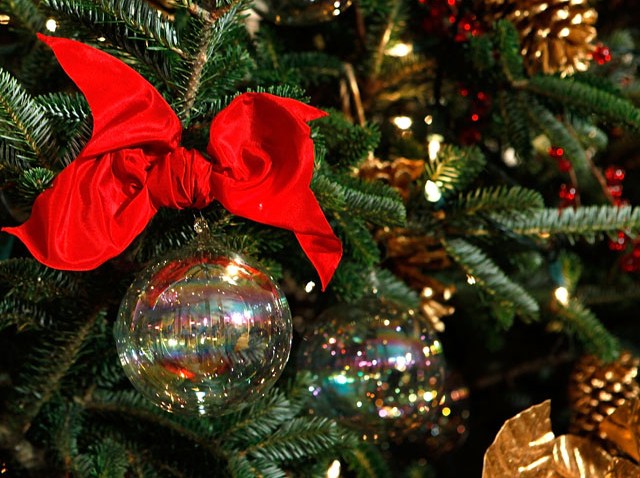 We're mad about a plump-looking Christmas tree that's carefully trucked in from points north and covered in baubles and bows. But a whole street of trees that are so famous that people drive to them, rather than vice versa? Now that is ultimate celebrity in the holiday world.
Altadena's Christmas Tree Lane, which has drawn appreciative crowds for the better part of a century, is, hands-down (and cameras on), one of Southern California's classic December drives. It is open for admiring starting on Saturday, December 12th.
There's an opening night to-do, complete with a craft festival starting earlier in the day. That begins at 2PM at the Altadena Public Library; the lighting is closer to 6PM.
While the mid-December opening date is not new, something in '09 is: the online store. Used to be you could only get your Christmas Tree Lane tees and souvenirs at the party. Now you can buy them year-round.
More about those stately row of deodars: They were planted in Altadena in 1883 and first lit in 1920. Today they are carefully covered in 10,000 lights (a massive undertaking, to be sure) by devoted volunteers mindful that this particular stretch has become a celebrated symbol of the town. The lights usually start going up around early October.
Cars line up nightly for what is, according to the friends of the firs, the "oldest large-scale lighting spectacle in the United States" (we guess if we wanted to make a run for that title one day, we should start planting our little measly row of pines twigs now).
And, come the spring and summer, the Altadena trees will still be there, growing a bit more in anticipation of next year's holiday season. We applaud the sheer stay-put-ness of it all. Just so very local, and exceedingly lovely to look upon.
Copyright FREEL - NBC Local Media