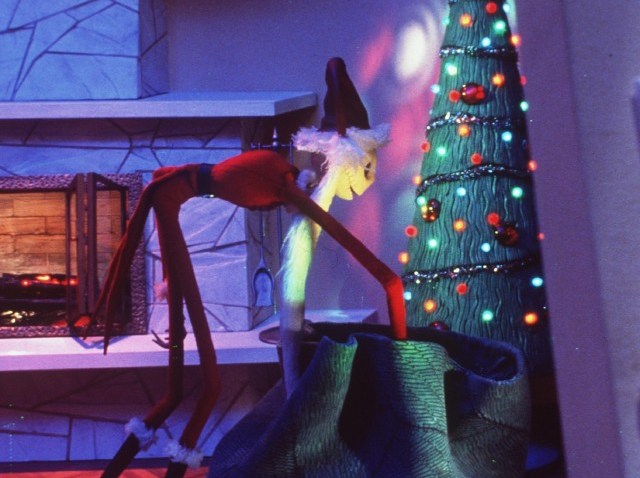 With the seasonal opening of "Tim Burton's The Nightmare Before Christmas," in glorious 3D no less, happening at the El Capitan on Friday, October 23rd, we wanted to pause and make mention, pay tribute, do a little dance, don some stripe-y stockings and reflect on why we should all go see this 1993 stop-motion classic again.
We've stated some of our many likes about this film before. Jack Skellington, the perfect skeleton boyfriend. The great and comical Catherine O'Hara, the voice of Sally. Danny Elfman's score, which is listen-to-able any month of the year.
And we're also fans of the design. When we spy anything swirly in the real world we immediately think of Mr. Burton. You as well?
We're taking extra note of the film this fall, however, because of Mr. Burton's soon-to-debut "Disney's Alice in Wonderland" (well, soon-ish; but truly, March 2010 will get here faster than a rabbit travels down a hole). Also, the much-publicized "Pee-wee's Playhouse" is coming to Club Nokia in the new year, and let us not forget that Paul Reubens made up 1/3 of Lock, Shock and Barrel, three of the baddest little baddies in Halloween Town.
"Nightmare" is at El Capitan from October 23rd through November 1st. Happy Halloweeeen!
Copyright FREEL - NBC Local Media