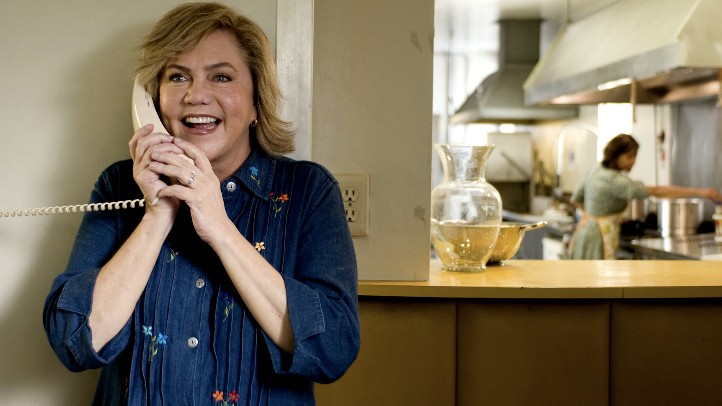 Eleven days, 29 years, a bevy of theaters, a cavalcade of top directors and actors, and a proud history of serving the makers and aficionados of gay and lesbian film? Yep, we're applauding, with feeling and admiration, Outfest. The annual festival has all sorts of accolades surrounding it, all kudos it surely deserves given that it is one of our city's biggest film festivals. It also continues to serve as a successful template to LGBT festivals around the world.
LA's own gay and lesbian film festival is simply major. Adding to its majorness, once again, is the caliber of films and the people making those films. Outfest 2011, which runs from Thursday, July 7 through Sunday, July 17, will open with "Gun Hill Road" starring Esai Morales and Judy Reyes. The festival closes with "The Perfect Family" with Kathleen Turner and Emily Deschanel. And between those two features? Plenty of other starry offerings, loads of comic and moving short films, and events outside of the screening rooms.
Several after-parties are happening at various nightlife spots and venues, so if you have a film you've been wanting to catch, best check to see if it has a post-screening soiree going. The most intriguingly named of the bunch might have to go to The 13th Annual Home Video Gong Show Martini Hour. That's at the Redcat Lobby on Saturday, July 16. We're pre-sensing the good time that will be had during that particular party.
Note that the festival, given its majorness, is pretty much spread throughout the city, from the Broad Stage in Santa Monica to Redcat downtown (and then there are all of those after-party spots). Best plan your films accordingly, and keep in mind that the 405 will be closed for the final weekend of the celebration.
Copyright FREEL - NBC Local Media