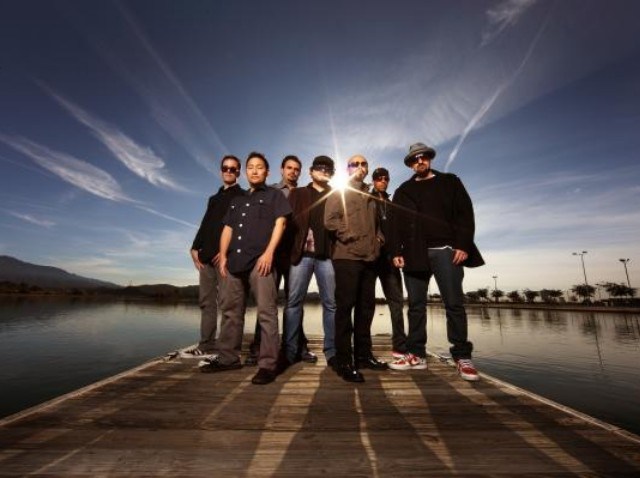 Pretty much every in-store Amoeba appearance is intriguing in its own way.
Let's start with the free part. Very intriguing. And the fact that you can do some eclectic browsing pre- and post-show. Also tempting.
But when the band is a true local favorite, a hometown outfit, we'll turn the intrigued dial all the way up. That's what we're doing on April 20, when none other than Ozomatli pops by the Sunset Boulevard record-a-terium for some rocking.
Rocking off their new album "Fire Away," which just happens to debut on April 20. "Gay Vatos in Love," a justice-themed song from the album, is getting talked about, and we expect that it'll appear in the set. We're also looking forward to the the live take on the ballads mentioned here.
Show's at 6 p.m., bet on a big crowd, but if you can't get out of the office in time, Amoeba will kindly stream it.
Copyright FREEL - NBC Local Media