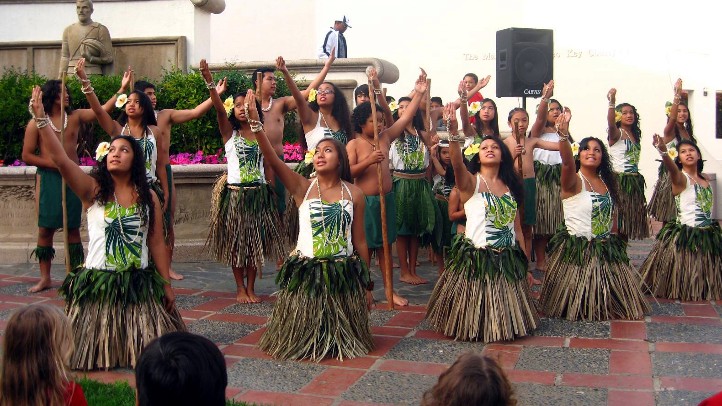 DAY AT THE MUSEUM: An afternoon spent in the Bowers Museum courtyard is a good one. If it is a special weekend day, there's usually something going on -- an extension of an exhibit, perhaps, or a family festival, which happen frequently at the Santa Ana institution. And one is just ahead, and it has a Pacific Islands theme -- look for traditional performances and islands-inspired crafts -- and it is happening on Sunday, Aug. 5. That also happens to be the day of the Target Free First Sunday, meaning that if you choose to head inside and wander the museum halls, which you definitely should, your admission is free.
WHAT'S ON NOW: The California Gold show, which has been on since February, is due to wrap up in a few weeks; it is filled with shiny wonders, including "recovered treasure from sunken ships," so we will guess that younger visitors to the family festival will like seeing such artifacts. There is also a Faberge exhibit that opened earlier this summer, and, yep, there will be eggs in addition to other fanciful gems created by the "Imperial Jeweler to the Tsars." There is also a show focusing on art of the Pacific Islands, so be sure to take that in if you are there for the festival.
HOURS: The Bowers Museum will be open that day from 10 a.m. to 4 p.m.; the family festival starts at noon.
Copyright FREEL - NBC Local Media