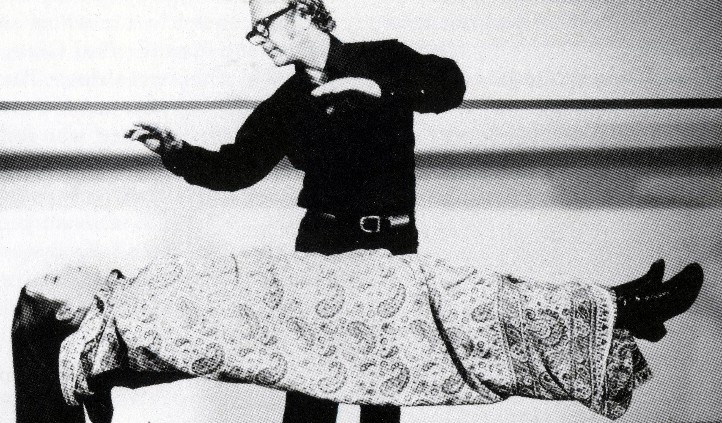 When organizers say that Pacific Standard Time, which focuses on four or so decades of LA art, is "the largest cultural collaboration ever undertaken in the region" they are in no way stretching things.
Perhaps that sentence doesn't even go far enough. The mega, multi-museum, multi-month show has been years in the making. And the participating institutions? There are over 60 of them around the Southern California area. Imagine trying to wrangle 60 people on one project. Not easy. Now imagine coordinating 60 museums and galleries, venues that have various goals and projects and budgets and space availabilities. Yeah. It's all so ambitious.
But "ambitious," which can be a loaded word, doesn't equate "unreachable" in this instance. Quite the opposite, in fact, for the planning and the scheduling have all dovetailed nicely. Meaning Pacific Standard Time is set to open on Saturday, Oct. 1. And 25 of the participating museums will host a free day on Sunday, Oct. 2, to stir up the opening weekend love.
The Getty Foundation and the Getty Research Institute got this very big ball rolling nearly a decade ago, in 2002. "Never before have so many arts institutions worked in concert to present such a large and varied body of work to the public," stated James Cuno, President & CEO of the J. Paul Getty Trust.
We're already looking ahead to January, when several days of public performances and artist appearances take place in association with Pacific Standard Time. Some 1,300 artists will be represented or see their work exhibited or displayed during the six-month period.
If you're feeling pre-overwhelmed, don't be. One, Pacific Standard Time will be around for a good half year. And two, the web site was created not merely to impart hours and prices and the basics but to help people create plans and itineraries around the exhibits. It's extremely well done and a snap to use.
Find out who'll be free on Oct. 2, and how you can make the most of this local love-on-art-a-thon.
Pictured: "Spatial Occurrence" (detail), The Levitation of a Human Being, 1971, Tony deLap, Laguna Art Museum
Copyright FREEL - NBC Local Media