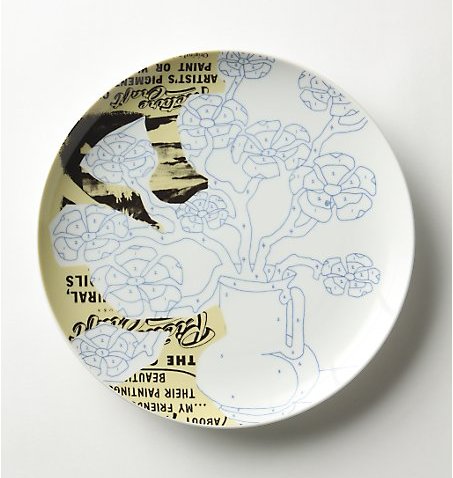 Normal 0 Anthropologie. Who isn't mildly obsessed by them? If it's not the pretty, flowery skirts that get you then it's the jewelry, which they often buy from local designers, or their most excellent "found objects" store displays. And, if you are of a certain aesthetic, it's the housewares. Definitely the housewares. Like this paint-by-numbers dinner plate, which is a limited run based on the print series "111 Reasons to love You" by Trey Speegle.
Spending too much time at Anthropologie can add up, of course, but if you approach your obsession one plate at a time, it'll only cost you $18.
Paint-By-Number Dinner Plate, #60 Fantastic. Online.