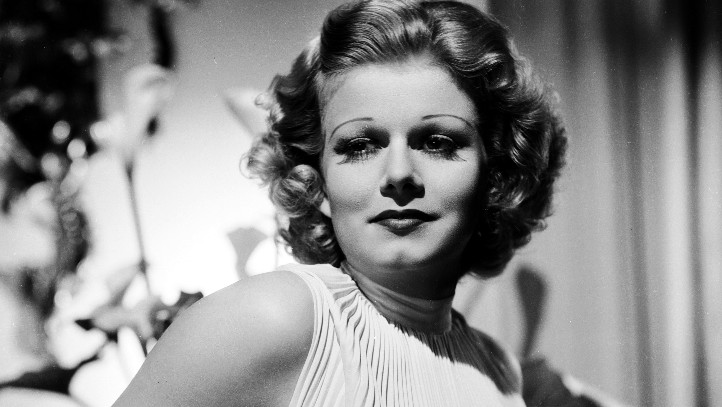 In pre-code Hollywood films -- think 1932, 1933 -- characters had a way of staying in their pajamas for the better part of a day.
Oh, they'd lounge and they'd swagger and they'd tiptoe about in little feather-laden mules. But getting dressed? Nah, there'd be time for getting dressed later, especially after 1934, when the powers that be told everyone in the movies to button up and put a robe on, for jeepers sake.
So throwing a soft-lit pajama party for one of the goddesses of the era feels exactly right. Cinefamily is doing just that on Saturday, Jan. 28 at its Jean Harlow Pajama Party.
If you know the Silent Movie Theatre mavens, you know they've done loungewear shindigs before, but we do believe this is the earliest era they've visited. And they've nabbed just the movie to jumpstart things: "Bombshell" (it is a new print from the Warner Archive Collection). Ms. Harlow, in all her light-reflecting blondeness, front-and-centers the film.
And, like any salt-worthy early '30s film, there will be several storylines during the night. One is the screening; but Cinefamily will also be teaching partygoers how to make pincurls and create that soft, Harlow-esque look. There will be bubbly and dancing, too (which is about as pre-code as all get-out).
A ticket is twelve bucks. You seriously want to find some kitten-heeled, feather-drenched mules for this thing. And how's that artfully applied, overly large beauty spot coming? Remember when ladies used to regularly apply faux beauty spots to their highly powdered visages? No, we don't either, but that doesn't mean we can't long for that era.
Follow NBCLA for the latest LA news, events and entertainment: Twitter: @NBCLA // Facebook: NBCLA
Copyright FREEL - NBC Local Media