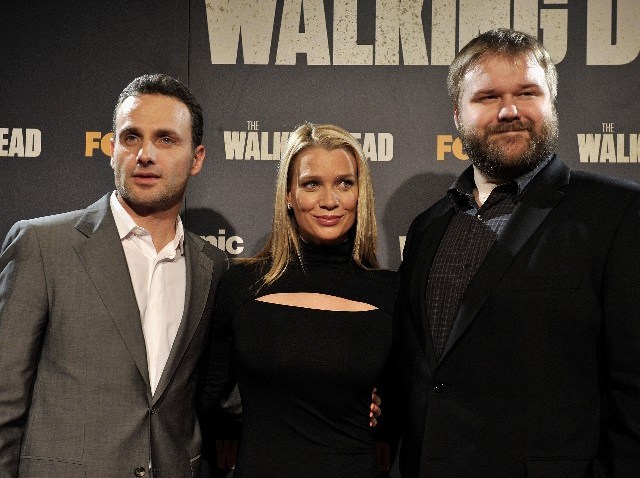 Surely, somewhere out there, there's the ultimate television fan. The world's biggest small-screen maven, that person who prizes their remote above all other household items.
And we can only guess that, regardless of where that person might live, they take two weeks off in March and move to Los Angeles. Why? That's PaleyFest time, when casts and the creators of TV's biggest and/or best shows appear live for chitchat and fanly Q&A.
Call it the Comic-Con for the nighttime TV set (or call Comic-Con the PaleyFest for pop culture buffs). The two-week extravaganza is opening on Friday, March 4 with a night devoted to "The Walking Dead." As if that wasn't ka-pow ka-pow enough, "True Blood" follows the next night. Ka-pow.
"Glee" is on the starry schedule, as is a "Freaks & Geeks" reunion, and KENNY. POWERS. All caps. "Eastbound & Down." Oh yeah.
Tickets went for a lot of nights weeks and weeks ago -- you read about us guessing that people move to LA for this time period, right? -- but check the schedule and see what is still available. The festival wraps up with "Raising Hope" on Thursday, March 17.
Copyright FREEL - NBC Local Media