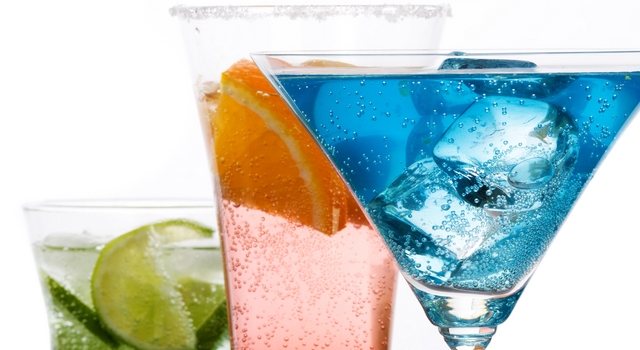 "MAD MEN" KIND OF TOWN: When a certain stylish, necktie-wearing, brooch-sporting AMC series hit the airwaves back around the middle of the aughts -- 2007, to be exact -- many a new fan tried to emulate its look, both in clothing and design. But there already existed a place that had perfected the '60s-vibe and all that "Mad Men" symbolized, sartorially and architecturally: Palm Springs. The town would go on to play a role in the series, and it didn't need a lot of gussying up to do so, for it is easy to end up in 1962, at least in spirit, at several cool spots around the desert getaway. And while "Mad Men" is ending its seven-year run (surely a fact that does not require a "spoiler alert" ahead of it), the vintage cocktails and retro splashiness shall live on in the Springs. That's because that sort of aesthetic already existed there, of course, but sometimes the jet set cool is pumped up a notch for a celebratory reason. That reason arrives in late May, with the opening of Palm Springs Restaurant Week, and a number of eateries throughout the region will not only offer dining deals and prix fixe discounts but special cocktails themed to the era and ideas of the series.
"MAD MEN"-INSPIRED COCKTAIL PROGRAM: Drinks with dash are much associated with the period drama, so look for sips like the Raspberry Palmer at bluEmber, old-school Manhattan and Negronis at Eureka!, and a Boulevardier at Mr. Lyons Steakhouse. And Trio is doing a Pink Squirrel, said to be "a personal favorite of Dean Martin," so that fits with the '60s-cool tone of the show. Even if you're not a cocktailist, the wide-reaching Restaurant Week, which includes over 90 participating eateries, will boast a number of venues that still have that Palm-Spring-y wayback mid-century mien. Since you'll be save some bucks on the bites, consider having your hair done in an updo, a la Joan on the show, or tying on a scarf or over-sized necklace. Truly, if there's anyplace to time travel back 50 years, its the mid-century-iest city in all the land, one that never traded on its iconic style, no matter what trends time brought (and later did away with).
PALM SPRINGS RESTAURANT WEEK... runs from May 29 through June 7.
Copyright FREEL - NBC Local Media