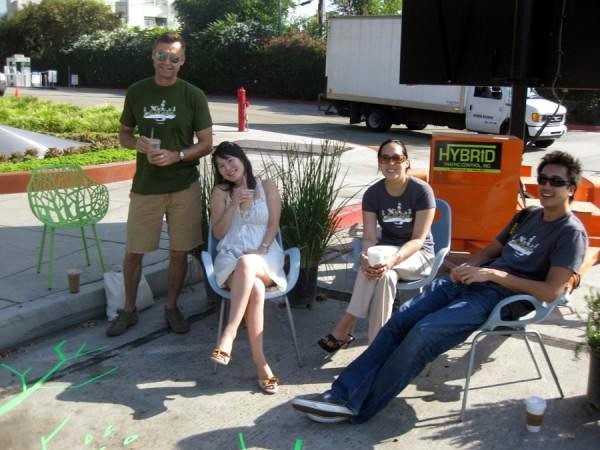 That guy in front of you? At the grocery store? The one who needed a roll of quarters?
Yeah. He might be washing all of his skivvies today, or he might be transforming a car-sized, street-close parking space into an urban garden (and feeding the meter while he does so).
Friday, Sept. 17 is Park(ing) Day LA. Parking spaces are becoming temporary parks across the city, thanks to activism-minded merrymakers who want us all to think about green space vs. asphalt space vs. space in general, and how it is used in the megalopolis we all call home.
Do you need a bunch of potted plants and lawn chairs to participate? Of course not. But the spaces that emerge from Park(ing) Day LA tend to be terrifically thought-out and full of sprouty, tree-ful touches. Sometimes people go the art route, sometimes participants go for a purely green look.
Get info here on where things are happening during the day. And if you're going to take over space, remember that roll of quarters.
Copyright FREEL - NBC Local Media