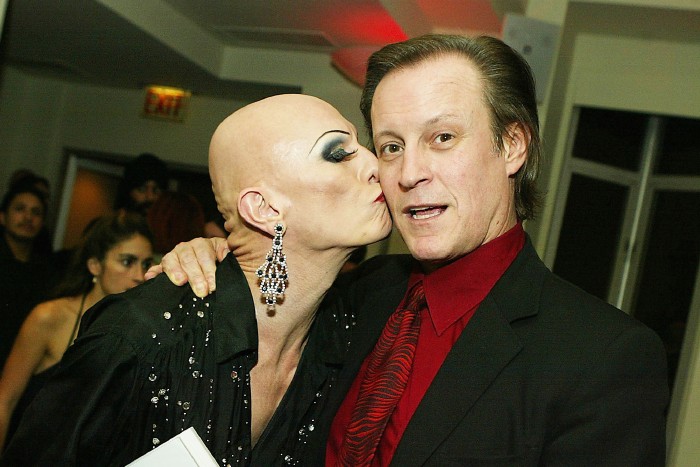 Been snapped while striding into some star-studded NYC soiree? Patrick McMullen was probably behind the camera. LACMA is feting the celeb photog -- and the opening of his exhibit of famous ladies -- tonight. The bash, which is expected to draw some of our fair city's dressiest doyennes, is timed to coincide with the Costume Council's kick-off of its 55th year.
We hardly know what we'll wear. And we're not sure if we should get dolled up, or put on airs, or act bored, or be outlandish, or don a monocle, or what. Bet that this photographer has seen a lot of behavior worthy of magazine covers, and hardly anything can shock at this point.
In fact, McMullen has spent several celebrated years pointing his lens at the after-hours party scene of New York City, and all its bejeweled, besequined players. "Glamour Girls" -- the photographer's newest book -- focuses on world-famous femmes, both in the Big Apple and Hollywood (and beyond). Catch Mr. McMullen as he takes the stage at Los Angeles County Art Museum to dish on a career spent grabbing the attention of affected bon vivants, models intent on pouting/sighing and actresses who just simply want to slip into a club unnoticed. The stories? Oh, they'll be juicy. The photos? Equally so.
Los Angeles County Museum of Art, 5905 Wilshire Boulevard
323-857-6000