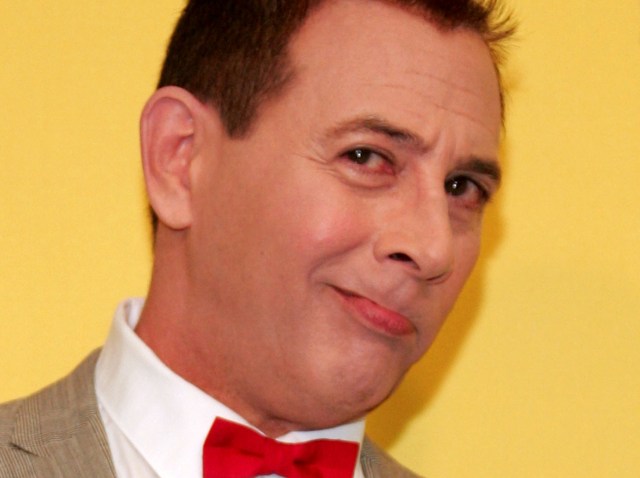 The title of this post -- "Pee-wee Wee-kend" -- is not quite right.
It's more like "Pee-wee Long 28-Hour Period," but since that isn't quite as catchy, we didn't go for it. Pee-wee Herman probably wouldn't go for it. He likes things fun and colorful and zingy and so do we.
So about that long, just-over-a-day of Paul Reubens and Pee-wee-ness. Mr. Reubens, the man behind Pee-wee, will be in conversation at REDCAT on Friday, June 25. "You Can't Take It with You" will also screen. This is part of the Los Angeles Film Festival. "Pee-wee's Big Adventure" is screening at the Orpheum on Saturday, June 26 at 1 p.m. This is also part of the Los Angeles Film Festival.
And, schedules permitting -- always with the schedules permitting, but we get it -- Mr. Reubens is due to show for a Saturday midnight screening of "Meatballs II." Amoeba Records and Phil Blakenship present at the New Beverly Cinema.
Have we missed any Pee-wee during that stretch of time? We'll keep watch on the Pee-wee-dometer and add if necessary.
Follow NBCLA for the latest LA news, events and entertainment: Twitter: @NBCLA // Facebook: NBCLA
Copyright FREEL - NBC Local Media