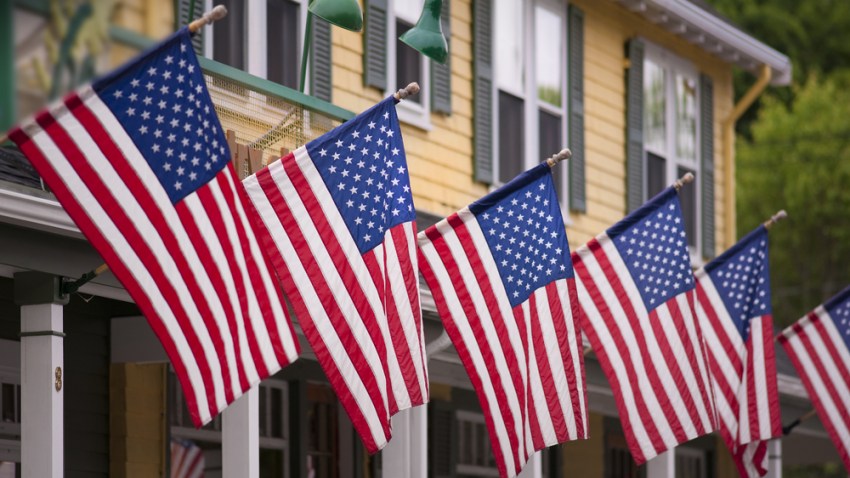 No doubt about it: We love a rousing fireworks show.
But sometimes we don't need to join our many, many friends and neighbors in watching one. Or, better yet? We can see the sparkle from where we live.
But if you're still looking to celebrate Independence Day with some fun and flavor, even without the pyrotechnics, you can do so at...
PACIFIC PALISADES PARADE: One of the old-time-iest parades in all the state marches along Sunset Boulevard in its namesake city on Wednesday, July 4. Yep, there are fireworks later in the day but if you only can catch the parade be there by 2 p.m. Better yet arrive before that and admire the skydivers.
VENICE BEACH: Yep, it is time again for a Venice Beach tradition: Mr. & Mrs. Muscle Beach. Who will get the crown? How many muscles will be on display? Get to the Venice Recreation Center early on Wednesday, July 4 to see the pec-filled action; finals are at 1 p.m. Oh, and it is free for spectators, too.
THE SILENT MOVIE THEATRE: The Cinefamily is once again heating up the grill at this independent movie house. It's BYOMeat, please note, and tickets for the films for the full afternoon and evening film program are twelve bucks each. "Willie Nelson's 4th of July Celebration" is one of the offerings! Willie. Everything starts at 2 p.m. on Wednesday, July 4.
4 CENT SANGRIA: The Luggage Room in Pasadena -- they do pizza, mmm, as you likely know -- are offering glasses of sangria on Wednesday, July 4 for, wait for it, a nickle less a penny. Pretty affordable indeed, Luggage Room. You'll need to order food to snag this deal, note. The Mother Earth pizza has corn, which seems very Fourth of July to us. (Kudos to Yelp for the tip.)
THE GREAT AMERICAN KIDS BIKE PARADE: A bunch of tots and their parents'll cycle near the shore in Long Beach. The cutest bit? The bikes are gussied up in red, white, and blue streamers and such. Oh Americana, how sweet and totally charming you are. The wheels roll at 10 a.m. at 1 Granada Avenue on Wednesday, July 4.
Follow NBCLA for the latest LA news, events and entertainment: iPhone/iPad App | Facebook; | Twitter; | Google+; | Instagram; | RSS; | Text Alerts | Email Alerts
Copyright FREEL - NBC Local Media