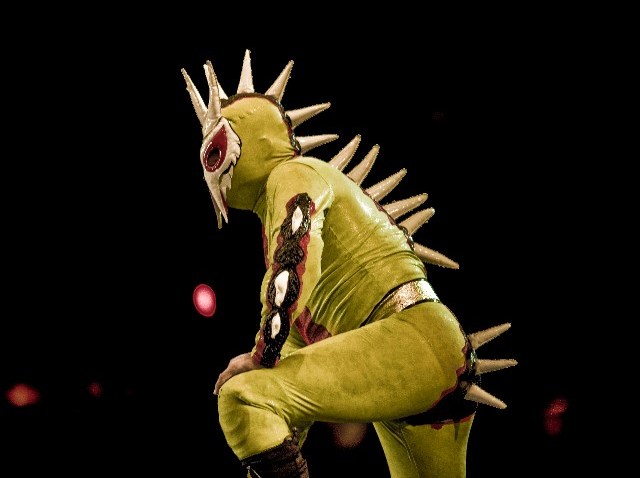 We prefer the holidays to remain on the mild side. Warm milk. Deep thoughts. The staring at inflatable snowmen while contemplating the nature of inflatable things, and snowmen.
But that doesn't mean that gifts need to be always be non-challenging or even downright milquetoasty. Enter The Gift of Lucha VaVOOM. Nope, a masked wrestler *will not* arrive at your house in full spandex while whistling a happy carol (although Luchans, something to consider for the 2011 holidays).
What you will get, if you purchase The Gift, are two tickets to a just-before-Valentine's February show. And a card, because just wrapping a pair of naked tickets is never preferable. You want to put them in something, be it a card or envelope or shoebox or one of those fake cans of peanuts where the not-real snake jumps out.
Tickets to the Lucha Valentine's show -- which is called "My Kinky Valentine," *of course* -- go on sale on Friday, Dec. 3. (They're $30 to $65 each, and we're betting you'll buy a pair, seeing as how you won't want the giftee to go sans the giver.) It's up to you to find that fake can of peanuts with the not-real snake.
Copyright FREEL - NBC Local Media