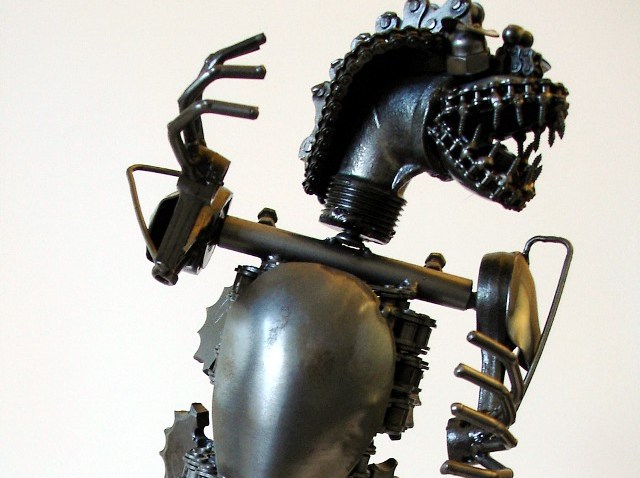 Unless your first initial happens to be "D." and your last name is "Warbucks," we're betting that, like the rest of humankind, you're looking to not spend a bundle over the holidays. And, if we might add, also find excellent, perfect-for-the-person gifts while not spending a bundle. Presents that aren't met with polite, empty smiles and then set aside.
With that in mind, let us point you to Exposition Park, and the Natural History Museum, which is purveying probably the coolest item we've seen this season: Junkyard Dinosaurs. Every metal monster is different -- the "junk" in the title should telegraph that -- and prices run from $29 to $119.99, depending on the beast's size.
Read the moving story of the artist behind the dinos (which are fair trade, we'll note). The NHM has several other nifty/science-y/non-Warbucks-y-in-price items, like these pretty geode rings. Again, specific gifts for a specific person. No polite smiles to be seen, just authentic, "oh yeeeeah" grins. This is what all present-buyers must strive for.
Copyright FREEL - NBC Local Media